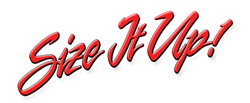 New York, NY (PRWEB) December 08, 2013
The renowned fitments expert, SizeItUp, recently announced the launch of fitments information for the brand Alloy Technologies. Over the years, Alloy Technologies has earned a huge name in the niche of aftermarket tires and wheels. After observing the growing popularity of the brand, the fitments giant, SizeItUp officially declared Alloy Technologies to be a part of their fitments database. SizeItUp makes sure that every piece of information is verified properly before including it in their database. Customers who are thinking of investing in this particular brand can safely rely on the fitments information provided by the SizeItUp fitments guide and make sure that they do not waste both their time and money on a wrong product.
Online retailers who wish to sell wheels and tires made by Alloy Technologies can rely on the SizeItUp database for its accuracy, and offer their customers accurate fitment information. The company has been providing authentic fitments information for years. The SizeItUp fitments database houses information about every model and design that has been manufactured since the year 1960.
More details about fitments expert SizeItUp:
SizeItUp offers guidance and support to firms who aren't fully contended with the working of their present fitments guide. The fitments guide offered by us is ACES compliant and allows easy integration on portals like eBay, Amazon, etc. Due to the high quality services of our company, we offer cost effective solutions and true value for money. Moreover, we offer a large number of facilities to our clients including tire size calculators, fitments guide, etc.