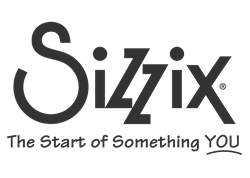 Lake Forest, Calif. (PRWEB) April 18, 2014
Crafters can now shop for a variety of exciting new downloadable designs in the eshape Store for the new eclips®2 DIY electronic cutter from arts and crafts leader Sizzix®.
Fast, efficient and economical, the Sizzix eshape Store currently hosts over a thousand shapes featuring fonts and designs that can be imported as full shapes, yet are arranged in labeled layers for multiple uses. The downloadable cutting files feature artwork from licensed designers as well as our very own Sizzix designers.
Supporting the Sure Cuts A Lot® (SCAL) software for electronic shape-cutter machines and the exclusive eCAL software for the Sizzix eclips Machine, the eshape Store expands design possibilities that crafters can create in their next craft project.
The redesigned shape-cutting machine includes enhanced motors and efficiency, reduced noise, precision cutting and more. Retailing at $299.99 MSRP, the eclips2 is offered with free eCAL lite software, while an eCAL 2.0 software upgrade with enhanced features and capabilities is available for $79.99 MSRP on Sizzix.com.
For more information on the eshape Store, visit http://www.Sizzix.com/home.
About Sizzix
Launched in 2001, Sizzix is a division of Ellison Educational Equipment Inc., the market pioneer and leader of die cutting machines and accessories. Through its portfolio of die cutting machines and die cutting products, Sizzix leverages Ellison's 37 years of proven manufacturing and technology heritage to empower creativity among its customer base with new and innovative products. Sizzix is a recognized global brand that can be found in over 100 countries and in major and specialty retailers. For more information on Sizzix and its line of craft-inspiring products, please visit http://www.Sizzix.com/home.
# # #