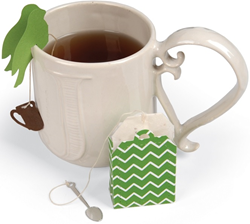 LAKE FOREST, Calif. (PRWEB) October 30, 2014
Culinary-inspired crafts will soon offer more tasty design treats with the latest Where Women Cook™ (WWC) collection by Sizzix® for its family of die-cutting machines.
Where Women Cook™ magazine editor, Jo Packham, explores more creative options for celebratory and food enthusiasts with 13 new charming designs for her WWC die-cutting and embossing collection. Consumers can fashion their own boxes, labels, tags and party favors for any occasion using the versatile assortment of steel-rule Bigz™ Dies, chemically-etched Sizzlits® Decorative Strip Die, Thinlits Die Sets and Textured Impressions™ Embossing Folders.
The WWC collection will be available in stores around the country, including local craft boutiques and major retail craft chains, in November. For more information, visit http://www.Sizzix.com/home.
About Where Women Cook
Where Women Cook is a quarterly magazine created by its inspiring Editor-in Chief, Jo Packham, who is also the driving force behind Where Women Create, the popular quarterly magazine that explores the creativity behind inspirational work spaces. Where Women Cook celebrates extraordinary women who are passionate about their kitchens and all things food. Whether its culinary décor, entertaining ideas or mouth-watering food and drink recipes, Where Women Cook is a welcome spice to life. And now with the Where Women Cook design collection for Sizzix, you can complement your cooking with delicious designs that any taste can appreciate.
About Sizzix
Launched in 2001, Sizzix is a division of Ellison Educational Equipment Inc., the market pioneer and leader of die-cutting machines and accessories. Through its portfolio of die-cutting machines and die-cutting products, Sizzix leverages Ellison's 37 years of proven manufacturing and technology heritage to empower creativity among its customer base with new and innovative products. Sizzix is a recognized global brand that can be found in over 100 countries and in major and specialty retailers. For more information on Sizzix and its line of craft-inspiring products, please visit http://www.Sizzix.com/home.
# # #