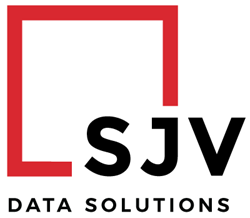 "On behalf of our team of 400 strong, we are all excited to celebrate this new milestone in our company's evolution."
ATLANTA (PRWEB) December 03, 2019
Global provider of background screening data and research, SJV & Associates announced today it has changed its name to SJV Data Solutions. The change, effective immediately, was made to better reflect the company's mission, values and standing in the industry as the most trusted name in people-data. There will be no changes in company ownership or structure.
SJV Data Solutions offers the most comprehensive suite of background check data solutions to Consumer Reporting Agencies (CRAs) through their SJV Connect Platform featuring over 5,000 data sources allowing them to consolidate their operations and focus on their most important responsibility, delighting their customers and growing their business.
"We have worked tirelessly on behalf of our clients to earn the reputation as the leading research and data provider in the background screening industry and feel that this new brand firmly bolsters that perception", said SJV Data Solutions' Scott Vanek, president and chief executive officer. "On behalf of our team of 400 strong, we are all excited to celebrate this new milestone in our company's evolution."
The company which focuses on criminal records and court data, resume verification data, medical compliance solutions and international data solutions offers the most comprehensive background screening research and data platform in the marketplace.
In addition to the new name and logo, the company has also refreshed its website which can be found at http://www.sjvdata.com
About SJV Data Solutions:
SJV Data Solutions is the most trusted name in people-data powering background screening providers with the industry's most comprehensive screening platform featuring thousands of data sources, including criminal records and court data, resume verification, medical sanctions and international data solutions. For more information, please visit http://www.sjvdata.com