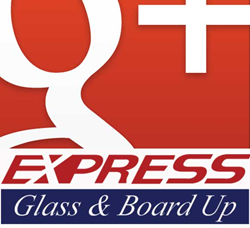 To surpass 15,000 views on our Google+ page is a testament to how involved the South Florida community is in using the Internet to find information, including home repair and replacement services
Ft Lauderdale, FL (PRWEB) February 11, 2015
Express Glass and Board Up Services, a top Ft. Lauderdale sliding door repair company, is proud to announce that they have passed an important milestone on their Google+ page: over 15,000 views. Google+, of course, is a popular social network, and is heavily used by South Florida residents to identify trustworthy local businesses.
"Fort Lauderdale is a major community for our glass replacement services,"commented Yani Santos, general manager of Express Glass. "To surpass 15,000 views on our Google+ page is a testament to how involved the South Florida community is in using the Internet to find information, including home repair and replacement services. "
To view the company's Fort Lauderdale Google+ business page, please visit https://plus.google.com/117547181416928531272/posts. There, one can read about the glass business, including helpful and informative posts about Fort Lauderdale. In addition, the social media site is just one click away to the company's Fort Lauderdale page at http://www.expressglassfl.com/fort-lauderdale-glass-window-repair/.
Sample Post Topics on Glass Repair, Including Sliding door repair, for Fort Lauderdale
While many outsiders might find the glass repair business too boring for today's social media, they would be wrong. The fact is that social media sites such as Google+ open up micro opportunities for communities to form. In the case of the glass repair business, this is often between a heavy do-it-yourself community and experts in glass repair such as Express Glass & Board Up. Similarly, frustrated and confused homeowners often go to the Internet to find answers to common questions such as whether to repair, or replace, a sliding glass door.
Therefore, some of the posts to the page include topics such as the following:
1. Double Glazed Windows and Repair Services.
2. What 'Board Up' Service is, and When a Business Needs It.
3. Emergency Glass Repair: What Constitutes an Emergency
4. Searching for 'Glass Repair Near Me,' How Google Knows Your Location
Finally, Internet reviews unique to Fort Lauderdale are prominently visible on the page as well. The company now sports five, five-star reviews which can be read at https://plus.google.com/117547181416928531272/about. Fort Lauderdale residents are encouraged to share their experiences as well.
About Express Glass Repair and Board Up
Express Glass and Board Up Service Inc. is a family owned and operated glass repair business with more than 20 years of experience. Their professional technicians and the large variety of inventory make Express Glass the top glass repair service. If customers are looking for Miami glass repair or Ft. Lauderdale glass repair as well as glass repair in Delray Beach or West Palm Beach glass repair, please reach out to the company for a free estimate. If customers need a 24/7 Sliding door repair service in Ft. Lauderdale or Boca Raton or Miramar, technicians are standing by. The company specializes in sliding door repair and window glass repair; technicians will handle any glass replacement situation efficiently. Home or business glass repair is the company's main priority.
Express Glass Repair and Board up
http://www.expressglassfl.com/