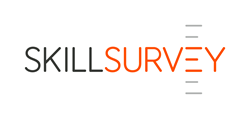 Wayne, PA (PRWEB) February 04, 2015
Today, SkillSurvey, Inc., and Hireology shared news about an expanded relationship, 2014 highlights and partnership results. SkillSurvey's patented Pre-Hire 360® has delivered major time-savings, helping Hireology customers quickly obtain detailed, job-specific feedback on a candidate's past performance. Hireology is a leading selection management platform that helps companies source, screen, interview, verify, and hire the best employees. SkillSurvey harnesses the power of data to help companies source, recruit and hire new talent and Pre-Hire 360® is its flagship solution that utilizes a unique combination of behavioral science, talent analytics, and data-driven benchmarking.
Hireology clients have now conducted reference assessments for more than 900 candidates using SkillSurvey's Pre-Hire 360.
"Partnering to offer a combined solution to the marketplace is a winning formula for success. We're very pleased that Hireology has achieved significant timesaving results while being able to get job-specific insight on its candidates through our automated reference checking solution," said Rob Bennett, SkillSurvey's vice president of channel alliances. On average, candidates are entering references in less than eight hours. The detailed candidate reports are available in just over a day, with more than 87% percent of references responding.
Hireology partnered with SkillSurvey in January 2013 to add automated online reference checking to its existing candidate hiring tools. Since then, Hireology has received reference feedback from more than 2,800 references answering job-specific questions. Hireology customers have utilized more than 100 of the job-specific surveys in Pre-Hire 360. The information has helped their clients identify top performers and others who may be in need of coaching in specific performance areas.
SkillSurvey's cloud-based online reference solution collects job-specific insights from a candidate's references (an average of nearly five references) and provides human resources and recruiting professionals with valuable intelligence for making better hiring decisions.
Hireology's most popular surveys are for inside sales and customer service jobs, followed by administrative professionals. In Hireology's experience, more than 55% of the references providing feedback are past managers, which gives a clearer and more credible look into a candidate's past.
About Hireology
Hireology is the leading selection management platform for distributed enterprises. Their award-winning Selection Manager™ includes everything an operator needs to manage their hiring process, including a fully-hosted career site, integrated job postings, compensation analysis, pre-hire assessments, interview guides, background checks, skills verification and more. Franchise systems, banks and financial institutions, healthcare systems, dealer networks, and other multi-site operators use Hireology's web-based platform to deliver consistent and repeatable hiring decisions in the field - leading to lower turnover and increased profitability per location. For more information, please visit http://www.Hireology.com.
About SkillSurvey®, Inc.
SkillSurvey harnesses the power of data to help companies source, recruit and hire the talent that drives their businesses forward. Our solutions address critical points in the talent lifecycle to help talent management professionals contribute to their organizations business results by applying data and insight to transform the talent lifecycle from an inefficient process into a streamlined, high-confidence workflow The company's flagship solution, Pre-Hire 360®, is an award-winning, patented technology solution that utilizes a unique combination of behavioral science, talent analytics, and data-driven benchmarking. SkillSurvey's Pre-Hire 360 reference assessment is scientifically proven to drive better hiring decisions and generate predictive candidate insight based upon feedback provided by references on past job performance. The company also offers an extension of Pre-Hire 360 in the form of a passive sourcing solution, The Q®, and the recently launched Credential 360TM, a new solution that helps hospitals and healthcare organizations improve patient care outcomes by expediting the professional credential verification process. SkillSurvey's cloud-based software products are being used by 1,400 companies, institutions and organizations. Visit SkillSurvey at http://www.skillsurvey.com, and on Facebook, LinkedIn and Twitter.
SkillSurvey ®, Pre-Hire 360® and The Q® are registered trademarks of SkillSurvey Inc. or its affiliates and are registered in the U.S. and other countries. Other names may be trademarks of their respective owners.
© 2014 SkillSurvey Inc. and its affiliates.