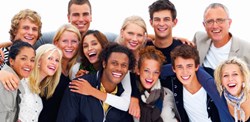 We're celebrating by making our clients look beautiful this summer!
Melbourne, VIC (PRWEB) October 28, 2013
2013 is Facial Attraction's tenth year of industry leadership and helping Australians achieve perfect skin. The skin health experts are marking the occasion by gifting their clients with $30 vouchers to use against any treatment. The gift certificates can be used up until the end of 2013. Manager and Senior Skin & Laser Clinician Ms. Melissa Brunning says that "hitting our tenth birthday is a great achievement and we want everyone to share in our excitement by treating themselves with one of our effective services."
It's a commonly known statistic that most businesses fail within the first few years of operation. The trials and tribulations of operating expenses, staff management, providing consistent services and customer support have faltered many companies into closing.
This is not the case for Melbourne's leader in skin and laser technology Facial Attraction who is now celebrating ten years of helping Australians achieve perfect skin. They've not only bucked the statistical trend but in reaching a decade of service, want to share their milestone festivities with clients.
"This year is a special one for us," says Ms. Brunning, "which is why we've decided to give our beautiful and handsome customers a 'Thank you' present for being here with us on our tenth birthday."
The skin health clinician goes on to say that "We're gifting $30 vouchers to our clients which can be spent on any treatment between now and the 31st of December this year." She continues, "it's the perfect time to grab a voucher and book in, especially with the Spring Carnival races around the corner."
Ms. Brunning also mentions that with Christmas fast approaching the "voucher will come in handy for any array of our treatments which will help our clients turn heads at their annual Christmas party or event." The Facial Attraction team is able to achieve great results because they "use DMK products for both treatments and aftercare. Even Australia's Miss Universe uses DMK as one of her secret weapons, as mentioned seen on Channel 7's Sunrise show."
She then continues to say that the special isn't just for women, but men too, "whether it's used just for a little bit of maintenance, a spray tan, or anything else. We're celebrating by making our clients look beautiful this summer!" The skin health expert team is highly skilled and trained to handle all skin types, on both men and women, and of people of all ages. "Our expert abilities ensure our customers get the best results."
Ms. Brunning then explains how to collect the complimentary $30 voucher, "simply opt-in through the special 10 Year Birthday Voucher link on our website."
The team at Facial Attraction is celebrating ten years of business by giving away $30 gift certificates to their customers for a limited time. The vouchers can be credited against any service between now and the end of 2013. The clinic's skin health expert team urges clients to contact them today before it's too late. With convenient locations around metro Melbourne, organizing a free 30-minute skin consult with a specialist is easy, simply call 1300 735 234 or click here to collect one of the limited $30 vouchers today.
About Facial Attraction
Facial Attraction is a professional skin and laser clinic with 9 locations around metro-Melbourne. The leading clinicians are focused on results, integrity and affordability, which naturally lead to high client satisfaction and exceptional results. Their renowned reputation has positioned them as leaders in the aesthetic industry.
Comprised of fully qualified and accredited Laser clinicians, nurses, and dermal clinicians, all their initial consultations are honest, realistic and complimentary. Make sure to contact a Facial Attraction clinic to find out more about any of their safe, effective, affordable and non-surgical treatments today.