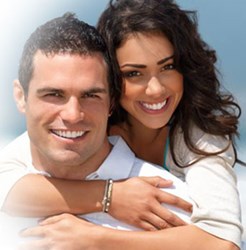 It's during this harsh time of year when our clients can benefit most from our rejuvenating skin treatments
Melbourne, Victoria (PRWEB) July 29, 2013
At the start of this month, the renowned skin specialists at Facial Attraction launched their sought-after skin rejuvenation promotion on Melbourne's Nova 100 radio station. The seasonal campaign offers $100 off treatment packages until the end of the winter season. Leading skin specialist Ms. Kirsty Warren BHSc CDT remarks, "We love winter because the cooler weather means we can safely offer our most rejuvenating treatments to our clientele."
When wintry weather sets in and people wrap themselves up to avoid the cold, the skin on their faces is usually the one place left unprotected. Then as the frosty air wreaks havoc to exposed foreheads, cheeks and lips while outside, the drying affects of central heating compound the damage once inside. "It's this prolonged lack of moisture which makes dehydration the main adversary for beautiful skin during winter" says Ms. Warren.
Facial Attraction, the leaders in skin and laser technology, have long recognized the challenges of maintaining healthy skin throughout the colder months. To help restore and refresh those suffering from dry and lifeless skin this season, Facial Attraction's professional clinics around Melbourne are offering a significant discount on treatment packages.
"These chilly months really take a toll on people's skin," says Ms. Warren, "and the season doesn't differentiate between men and women, young or old. All are affected by the dry, biting cold air."
The skin expert explains that winter skin dehydration is a result of "less humidity in the air caused by the weather and indoor heating." She further clarifies that the lack of moisture makes "the epidermis go from a nice dewy 30% hydration down to around 10%, making skin appear rough, dull and then fine, superficial lines of dehydration start to occur."
The knowledgeable clinician continues, "In some cases, excess sebum may be produced as the skin overcompensates for its lack of water." The sebum surplus can then cause break-outs because the skin is "too dehydrated to allow the sebum to flow, so pores become constricted and blocked underneath that dry, dead upper layer."
Ms. Warren says one of the best ways to protect skin during winter is to use products that lock in hydration and stop evaporation, "Amazingly enough, it's during this harsh time of year when our clients can benefit most from our rejuvenating skin treatments."
"Our experience tells us, this is the time when people need skin treatments most. We can get their skin looking fantastic for the year to come" says Ms. Warren of the winter season. She goes on to say that this is also why their skin rejuvenation promotion has just been launched.
"The rejuvenation campaign offers a significant savings of $100 on treatment packages" comments Ms. Warren, "but it's only for a limited time."
The winter promotion directs those interested to the Facial Attraction website, where the $100 coupon can be claimed online. Ms. Warren continues, "What's great about this offer is that it's applicable to nine locations around Melbourne and can be applied against any treatment package."
The leading skin specialist closes by saying, "We also offer complimentary skin analysis to ensure our clients get the exact treatment they need. So whether it's facial rejuvenation, Mesotherapy, Skin Tyte therapy, dermal infusions or enzyme therapy, winter is truly one of the best times to revive skin."
Facail Attraction released their skin rejuvenation campaign on Nova 100 radio this month. The clinic's experts understand how wintry months negatively affect skin so are offering a $100 discount on all treatment packages for a limited time. The offer must be claimed on the laser & skin clinic's website and used before 30 September 2013. To organize a free 30-minute skin consult with a specialist at one of their many Melbourne locations, call 1300 735 234 now or visit http://www.facialattraction.com.au
About Facial Attraction
Facial Attraction is a professional skin and laser clinic with 9 locations around metro-Melbourne. The leading clinicians are focused on results, integrity and affordability, which naturally lead to high client satisfaction and exceptional results. Their renowned reputation has positioned them as leaders in the aesthetic industry.
Comprised of fully qualified and accredited Laser clinicians, nurses, dermal clinicians and doctors, all their initial consultations are honest, realistic and complimentary. Make sure to contact a Facial Attraction clinic to find out more about any of their safe, effective, affordable and non-surgical treatments today.