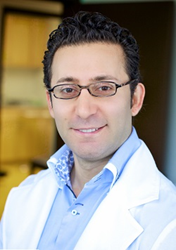 San Fernando Valley, CA (PRWEB) January 19, 2017
Facial skin often shows the earliest signs of aging. It is almost constantly exposed to the elements, and facial expressions put a great deal of stress on both the skin and its underlying structures. Collagen and elastin, which are essential proteins that keep skin looking youthful, begin to decline in midlife, causing skin to sag, thin, and wrinkle. Fortunately, Castle Dermatology Institute is now offering comprehensive skin rejuvenation procedures.
Skin rejuvenation procedures are designed to restore lost volume, even skin tone, and create a more youthful appearance. Dr. Peyman Ghasri along with his colleague Dr. Pedram Ghasri can completely customize skin rejuvenation regimens to meet individual patient needs.
Some of the procedures available through Castle Dermatology Institute include:

Botox
Chemical peels
Dysport
Juvederm
Juvederm Voluma XC
Restylane
Ultherapy
Fractional laser resurfacing
CO2 resurfacing
Sculptra
Volbella
"Dr. Ghasri is known for his kind demeanor and personal commitment to all of his patients, and looks forward to addressing all of your comprehensive dermatology needs," his team says. Drs. Pedram and Peyman Ghasri offer cosmetic, medical, and surgical dermatology treatments for eczema, acne, warts, rosacea, skin cancer, psoriasis, vitiligo, bullous diseases, hair loss, varicose veins, and other common skin problems.
About Dr. Peyman Ghasri
Dr. Peyman Ghasri is a graduate of UCLA and UC Irvine School of Medicine. He has trained in both general and plastic surgery, enabling him to provide his patients with extensive treatment options. An avid researcher, his work is widely published in a variety of peer-reviewed journals, and he has lectured and presented at national and international meetings, including the international meeting for the American Society for Laser Medicine and Surgery. He is a member of the American Society of Mohs Surgery, a fellow of the American Academy of Dermatology and the American Society of Dermatologic Surgery, and a diplomate of the American Board of Dermatology.
About Dr. Pedram Ghasri
Dr. Pedram Ghasri is a graduate of UCLA and UC Irvine, which he attended as a nationally recognized Regents Scholar. He is a board-certified dermatologist and has been published in the "Journal of Drugs in Dermatology," the "Journal of the American Academy of Dermatology," and "Dermatologic Surgery."