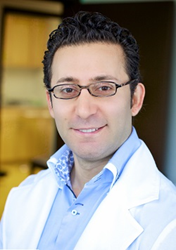 San Fernando Valley, CA (PRWEB) July 29, 2015
San Fernando Valley skin doctor, Dr. Peyman Ghasri, is now offering a special promotional price on Ultherapy. For a limited time only, patients can get the complete treatment process with a 10 percent discount on the price. Ultherapy is an option for patients who prefer a non-invasive treatment and have loose or sagging skin.
As the only non-surgical procedure approved by the FDA for lifting the skin, Ultherapy uses ultrasonic waves to target the layer of skin that produces collagen. The waves stimulate the layer so that it produces more collagen. Collagen is a protein that is necessary for connective tissue health and structure. Although it is the most plentiful protein in the body, its levels can decline with age. This can cause skin to sag and wrinkle. Dr. Ghasr, can help patients learn more about Ultherapy skin tightening and determine their candidacy.
Ultherapy offers many benefits to patients, including:

Optimal results with no need for surgery
Reliable effectiveness
Firmer, more toned and more supple skin after a single treatment
Reduced appearance of wrinkles, sagging and lines
Significant improvement in a youthful appearance
No lengthy recovery period
Virtually no side effects
Dr. Ghasri offers other dermatological treatments as well. Medical treatments include treatments for warts, moles, birthmarks, psoriasis, eczema, acne and skin cancer. Cosmetic treatments include Botox, Dysport, chemical peels, Restylane, Radiesse, Juvederm, laser hair resurfacing, fractional laser resurfacing and CO2 laser resurfacing.
About Dr. Peyman Ghasri
Dr. Ghasri is a magna cum laude graduate of UCLA and received a full scholarship to the UC Irvine School of Medicine. After graduating with a perfect academic record at the top of his class, Dr. Ghasri received further training in the fields of general and plastic surgery, and he completed his residency in the field of dermatology. He has been featured by NBC News and Cosmopolitan magazine. He has become a popular lecturer at various national and international medical meetings, also. He has also been honored with several Patients' Choice Awards. Today, Dr. Ghasri is a member of the American Society of Mohs Surgery, a diplomate of the American Board of Dermatology and a fellow of the American Academy of Dermatology and the American Society of Dermatologic Surgery.