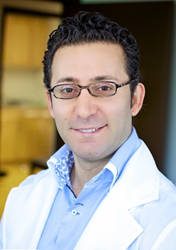 Tarzana, CA (PRWEB) November 19, 2014
Tarzana skin doctor, Dr. Peyman Ghasri, is now offering a special on Radiesse, Juvederm, and Restylane dermal fillers. The special, which is valid through Thanksgiving, is $475 per syringe, a savings of $120 off of the regular price of $595 per syringe. Dermal fillers have become increasingly popular as more consumers recognize the effectiveness and convenience of these treatments.
Dermal fillers can be used to improve the appearance of skin in a number of ways. Examples of applications for which dermal fillers are commonly used include:

Enhancing contours of the face, such as around the cheeks
Reducing the appearance of old scars
Increasing the volume of thin lips
Softening wrinkles and fine lines that occur with aging
Although dermal fillers can be a powerful solution for certain skin issues, other treatments may be recommended for generalized improvements of the face, eyebrows, and eyes. A consultation is necessary to determine whether dermal fillers are ideal for specific treatment goals.
Each of the three dermal fillers included in this special from Tarzana dermatologist, Dr. Peyman Ghasri, offer unique advantages. Radiesse works right away to increase volume where it has been lost because of aging. Juvederm, a filler based on non-animal-based hyaluronic acid, enhances natural skin hydration while increasing volume. Restylane works well for filling small and moderate wrinkles and fine lines and is commonly used around the mouth, nose, and eyes.
Tarzana dermatologist, Dr. Peyman Ghasri, is a native of the San Fernando Valley who graduated magna cum laude from UCLA as a recipient of multiple awards and scholarships. After attending the School of Medicine at University of California Irvine on a full scholarship, Dr. Ghasri returned to UCLA to complete training in General Surgery and Plastic Surgery and, finally, completed a residency in dermatology at University of California Irvine. Today, Dr. Ghasri is known for his keen eye and personable approach to dermatological treatment. Castle Dermatology, the office of Dr. Ghasri, recently moved to a new location that is bigger than the previous location and features complimentary parking as well as complimentary valet parking.