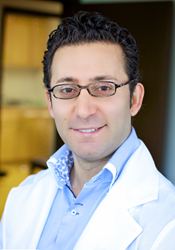 Tarzana, CA (PRWEB) April 28, 2015
Tarzana skin doctor, Dr. Peyman Ghasri, is now offering special promotions on a variety of facial rejuvenation treatments. Facial skin is often the first part of the body to show aging. Sun exposure, lifestyle habits and other factors can speed the aging process of the skin and can lead to a prematurely aged appearance. Facial rejuvenation treatments can roll back the hands of time and expose softer, smoother skin with a plump, supple appearance.
Special offers are now available on many rejuvenation treatments, including:

Fractional laser resurfacing
Fractional laser resurfacing is a powerful treatment that can erase 10 years in just one hour. The regular price is $3,000, but Dr. Ghasri is offering it at a discount of more than $1,000 for a limited time.
These products can relax facial muscles for a softer, smoother look
These products are facial fillers that can plump deep wrinkles and expression lines and add contour and definition to facial features. Radiesse, Juvederm and Restylane are all available at a discount of $100 per syringe.
The right treatments can create a more youthful appearance and even improve the health of the skin. Tarzana Botox doctor, Dr. Ghasri, offers the full complement of dermatology care, including skin cancer treatments, treatment for acne and rosacea and anti-aging treatments.
About Dr. Peyman Ghasri
Dr. Ghasri is a popular dermatologist with a reputation for excellence and a commitment to offering the best care possible. He graduated magna cum laude from UCLA and graduated at the top of his class from UC Irvine School of Medicine. His training in surgery and plastic surgery was completed at UCLA followed by a dermatology residency at UC Irvine. He is an active researcher and has been published in top dermatology journals. He is a member of the American Society of Mohs Surgery, a diplomate of the American Board of Dermatology and a fellow of the American Society of Dermatologic Surgery and the American Academy of Dermatology.