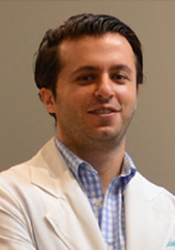 San Fernando Valley, CA (PRWEB) December 19, 2016
Castle Dermatology Institute is now offering Volbella for lip enhancements. The FDA has recently approved Juvederm Volbella for lip augmentation and the treatment of perioral lines. Several clinical trials have demonstrated its ability to soften the appearance of perioral lines and boost lip volume in those over the age of twenty-one.
Lips can lose volume over time. Fine lines often appear around the lips, especially in smokers or those who wax frequently. The lines and lost volume can be quite aging, but Volbella lip enhancement can turn back the hands of time, creating a perfect pout with silky smooth skin. Dr. Ghasri can use Volbella in both men and women over the age of twenty-one who want a rejuvenated appearance or fuller, softer-looking lips. Volbella is created using a special proprietary filler that yields incredibly smooth, long-lasting results.
Because the results are subtle, it can be used in this delicate area without the risk of overfilling, and patients can enjoy the results for twelve to eighteen months, making it an excellent investment. Volbella can be administered right in the dermatologist's office, and the results are immediately evident. Lidocaine is added to the formula to ensure greater comfort. Side effects can include mild tenderness, swelling, and redness, but these are usually temporary and self-limiting.
Dr. Ghasri offers a variety of cosmetic and medical treatments, including Botox, Dysport, Restylane, Juvederm, and treatments for eczema, rosacea, dermatitis, acne, and skin cancer.
About Drs. Peyman and Pedram Ghasri
After graduating from UCLA, Dr. Peyman Ghasri attended UC Irvine School of Medicine. His general and plastic surgery training was completed at UCLA, and he returned to UC Irvine for his dermatology residency. Today, Dr. Peyman Ghasri is a member of the American Society of Mohs Surgery, a fellow of the American Society of Dermatologic Surgery, a diplomate of the American Board of Dermatology, and a fellow of the American Academy of Dermatology.
Dr. Pedram Ghasri is a graduate of UCLA and UC Irvine School of Medicine. His internship was completed at Pasadena's Huntington Memorial Hospital, and his residency was completed at UC Irvine. Dr. Ghasri is widely published in a variety of peer-reviewed journals, and he specializes in all fields of dermatology.