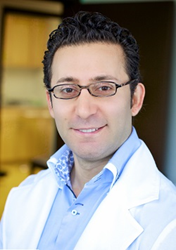 San Fernando Valley, CA (PRWEB) October 27, 2016
Castle Dermatology is now offering a variety of skin rejuvenation procedures. Sun exposure, heredity, lifestyle factors, and skin disorders can all lead to skin irregularities and premature aging effects, such as wrinkles, age spots, and visible blood vessels. Skin rejuvenation procedures are designed to restore firmness, suppleness, and a more even tone to the skin.
Skin rejuvenation procedures can be used to address pigmentation abnormalities, scars, vascular conditions, lost skin tone, acne, and both static and dynamic wrinkles. Some of Dr. Ghasri's most popular skin rejuvenation procedures include:

Chemical peels, which can address skin tone and texture issues
Botox and Dysport, which can relax facial muscles and smooth wrinkles
Juvederm, Radiesse, and Restylane, which soften wrinkles and restore lost volume
Ultherapy, which uses ultrasound to tighten and tone skin
Fractional laser skin resurfacing, which reduces the appearance of age spots
CO2 laser resurfacing, which reduces fine lines and other signs of aging
Dr. Ghasri also offers a variety of medical and surgical dermatological treatments, including treatments for acne, warts, moles, skin cancer, melasma, psoriasis, skin tags, infections, and hair loss. According to his team, "Dr. Ghasri takes pride in drawing on his artistic creativity gained through his unique training. His special interests are in surgical dermatology, as well as various cosmetic procedures, notably facial contouring, utilizing the appropriate soft tissue fillers, and Botox in combination with lasers."
About Drs. Peyman Ghasri and Pedram Ghasri
Dr. Peyman Ghasri graduated from UCLA and UC Irvine. He completed additional training in general and plastic surgery, as well as a residency in dermatology. He is an avid researcher, and many peer-reviewed journals have published his work. He is a fellow of the American Society of Dermatologic Surgery, a diplomate of the American Board of Dermatology, a member of the American Society of Mohs Surgery, and a fellow of the American Academy of Dermatology.
Dr. Pedram Ghasri is a graduate of UCLA and UC Irvine. He is a board-certified dermatologist with experience in medical, surgical, and cosmetic dermatology who has been extensively published in a variety of peer-reviewed journal.