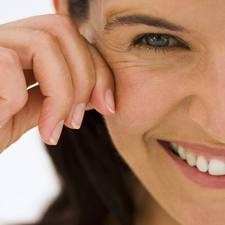 DOT Therapy is an effective laser treatment that will reduce the appearance of the skin damage.
Brentwood, Tennessee (PRWEB) November 15, 2013
Nubody Concepts in Brentwood, TN is now offering a DOT Therapy special to treat the face and neck. Patients can experience the DOT Therapy laser treatment on their face and neck for $1,500.00. This special includes the Oxygenetix make-up plus one free touch up procedure.
"Men and Women of Nashville have experienced excellent results with the DOT Therapy treatment. If you have spent years in the sun, then you may experience sun spots, sun damage, and wrinkles. DOT Therapy is an effective laser treatment that will reduce the appearance of the skin damage," says Dr. Trey Emerson, a cosmetic doctor at Nubody Concepts.
DOT Therapy may restore skin to a youthful appearance in less than 30 minutes. With this procedure patients can expect minimal downtime, rapid healing, and accurate results. DOT Therapy uses a laser to create thousands of microscopic holes, or DOT's, in the skin of patients. The small DOT's will provoke immediate skin tightening and stimulates new collagen growth. Nubody Concepts' patients are often surprised at how tight their skin feels immediately following the procedure. A benefit of DOT Therapy is that it is specifically designed to improve the tone and texture of the skin.
"This special offer allows for a touch up procedure to ensure the best results from this laser treatment," adds Emerson. Nubody Concepts of Brentwood is equipped to offer customized treatments for the best results.
Oxygenetix make-up is a breathable foundation that helps improve the healing process. After the DOT Therapy procedure the Oxygenetix make-up will cover and help minimize procedural scars in aging skin. Patients who are recovering from any laser treatment are asked to stay out of the sun. Oxygenetics makeup offers a 25 SPF and UVA/UVB protection. Patients who use the Oxygenetix make-up continue to use it after they have healed simply because it doesn't feel like makeup and the longer it is used the more firm and plump a patient's skin will feel.
Patients can see before and after pictures on NuBody Concepts' website and learn more about how DOT Therapy offers the ultimate in skin rejuvenation. This state of the art skin resurfacing procedure is offered at NuBody Concepts of Brentwood close by to Nashville, TN.
Free consultations are available Monday – Friday at both the Brentwood and Memphis, TN locations for any of the body contouring or skin procedures offered by Nubody Concepts. "Often patients are surprised by the results of DOT Therapy and become interested in other laser treatments, body enhancement procedures such as WaveSculpt and NaturalFill or liposuction procedures such as Aqualipo," says Emerson.
Patients who take advantage of this $1,500.00 DOT Therapy face and neck special can expect Nubody Concepts to explain the laser treatment and fully discuss what can be expected after the procedure. While Nubody Concept's trained physicians can not reverse the aging process, with DOT Therapy their cosmetic doctors can help keep skin rejuvenated and looking young and fresh!
Nubody Concepts offers two convenient locations in Tennessee. Their Brentwood, TN location is at 1187 Old Hickory Blvd Suite 200, Brentwood, Tennessee 37027, not far from Interstate 65. Their Memphis, TN location is not far from Interstate 40 at 2589 Appling Road, Suite 102, Memphis, Tennessee 38133.
For more information on DOT Therapy or to schedule a free consultation consumers are encouraged to visit Nubody Concepts website http://www.nubodyconcepts.com or call their plastic and cosmetic surgery center in Brentwood, Tennessee at 615-229-5975.