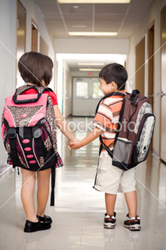 SkoolWerx is very user friendly and easy to navigate. Creating my project was not time consuming and when my project was funded, I was able to order my books with no difficulty. - June Fox
Fleming Island, FL (PRWEB) March 31, 2014
SkoolWerx is a revolutionary new concept and is a crowdfunding site for schools and teachers only. Crowdfunding is defined by oxforddictionaries.com as "the practice of funding a project or venture by raising small amounts of money from a large number of people, typically via the internet." According to entrepreneur.com, crowdfunding raised about $5.1 billion in 2013. Crowdfunding has clearly become a proven way to raise funds and SkoolWerx is using this hot industry to help schools and teachers across America raise needed funds in a new and innovative way.
Setting up a campaign is free (no upfront costs) and simple. June Fox, a kindergarten teacher in Clay County, Florida, puts it this way, "Your site is very user friendly and easy to navigate. Creating my project was not time consuming and when my project was funded, I was able to order my books with no difficulty."
SkoolWerx is on a mission to help the educators of America to have the tools and resources that is needed to be able to provide the best education possible to America's youth. One way SkoolWerx is accomplishing this is by giving the schools approximately 90% of the funds that is raised. This is nearly twice as much as other fundraisers. For example, if a school raised $30,000 with a typical fundraising company that took 50%, the school would only get to keep $15,000. On the other hand, if that same school raised $30,000 with SkoolWerx, the school would retain roughly $27,000. That is a huge difference.
Other advantages of using SkoolWerx include: schools and teachers receive the funds in a check within 3 - 5 business days of request to use for what is needed and campaign creators are able to reach a world-wide audience (not limited to the local community) via the internet and social media.
SkoolWerx is ready to bring schools up to the 21st century, one campaign at a time.