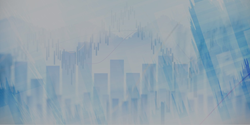 CHATTANOOGA, Tenn. (PRWEB) November 19, 2018
Skuid, the leading cloud application platform, today announced its "CPQ Starter Kit" to help companies create custom, no-code Configure Price Quote (CPQ) apps leveraging the power of Skuid. Based on best practices, research, and real-life examples from Skuid customers, the kit demonstrates how companies can build CPQ apps that expedite sales cycles, streamline processes, and improve the customer experience.
As companies and their product offerings grow, managing pricing, identifying upsell opportunities, and tracking market insights becomes increasingly complex. Sales reps need real-time pricing info and insights to configure quotes efficiently and close deals. They need CPQ applications that give them critical and up-to-date information, presented in a way that is tailored to their specific needs.
By using Skuid to create their CPQ apps, companies are no longer limited in what they can create. With Skuid, companies are able to combine data from multiple sources, incorporating Rest API calls to obtain shipping and tax rates for products; accommodate unique pricing structures, like tier pricing; and easily create customized proposals for each client. Above all, by utilizing Skuid's no-code platform, companies can follow a simpler, faster, and more cost-effective process to create their CPQ apps.
The "CPQ Starter Kit" is a comprehensive resource to guide companies through their CPQ initiative or transformation. The kit includes:

A webinar sharing a guided selling success story
Customer case studies demonstrating how companies have optimized their guided selling by building their CPQ app with Skuid.
A demo video showing the possibilities of a company's Skuid CPQ
Blogs about the value of CPQ and Skuid
A datasheet explaining the high-level benefits of a custom CPQ application
The "CPQ Starter Kit" is available here for a free download.
About Skuid
Skuid was founded in 2013 on the simple belief that enterprise software should stop forcing people to behave like machines. Instead, apps should behave more like the humans who use them, so everyone can thrive in the digital world. With Skuid's simple-to-use but incredibly robust cloud front-end design-and-deploy platform, anyone can connect to disparate data sources, assemble highly complex, made-to-order applications, and instantly make changes—all without writing code. More than 5 million users across 32 countries use Skuid to engage with each other, with data, and with new customers in meaningful ways. For more information, visit http://www.skuid.com.