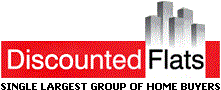 The project has 7 types of flats in Whitefield. 2 sizes of 3bhk starting from 1472sq/ft to 1595sq/ft, 3 sizes of 2bhk starting from 999sq/ft to 1185sq/ft, 2 sizes of 1bhk starting from 592sq/ft to 613sq/ft, the project is situated in Whitefield location.
(PRWEB) January 12, 2014
Established in 1992, Skylark Developers is one of the most trusted real estate companies in India. According to the developers, customer satisfaction is their primary mission. Top quality construction helps the developers earn trust from vendors, associates and their customers. The dedicated team of engineers, architects and designers at Skylark has created yet another marvel - Skylark Ithaca, which is located at the tranquil area of Whitefield, Bangalore.
The property is located at a hotspot location in Bangalore, and the developers have ensured that the Ithaca dwellers can easily access all the essential amenities like the gymnasium, shopping malls, entertainment centers and city transport. Designed under creative supervision of qualified landscape specialists, Skylark Ithaca is a perfect blend of futuristic amenities and contemporary designs. The exclusive location in Whitefield is a special feature of this property, which is making it popular amongst Bangalore dwellers.
Amenities at Skylark Ithaca:

Children's play area
Club House
Gymnasium
Joggers Park
Landscape Gardens and Parks
Swimming pool
Vastu Shastra
Discounted Flats:
The rise in demand for Real Estate combined withe the emergence of very demanding customers has stimulated the demand for urban homes. However, unfortunately lack of professionalism and ethical entity has left many home buyers disappointed. They are left at the mercy of unscrupulous operators in the industry who claim to provide quality service but fail to deliver.
Discounted Flats has been a prominent name in real estate market for the last few years. We are serving our long list of customers with their dream homes, across India and abroad. Our well-equipped website and equally capable team of specialists are well aware of the exact housing requirements of our customers, and are happy to help them in select their favorite properties.