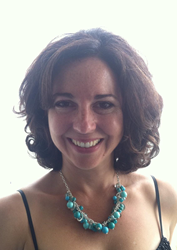 Cale is a dynamic and energetic speaker who motivates her audience. She engages the crowd and has infectious enthusiasm. - Lydia Higginson, Dutchess County Tourism
Rhinebeck, New York (PRWEB) March 31, 2014
Cale Communications has announced the development of Skysail Seminars, workshops designed to provide employer groups, organizations, and youth with training to improve communication, enhance self-confidence, and foster the development of a variety of other skills.
The workshops, which can be customized to meet the needs of each group, include Anger Management, Assertiveness and Self-Confidence, Communication Strategies, Customer Service, Emotional Intelligence, Marketing and Business Development, Media and Public Relations, Public Speaking, Social Intelligence, Stress Management, Teamwork and Team Building, Time Management, and Work-Life Balance. Each training includes interactive activities and take-home materials.
"Having spent most of my career focusing on helping my clients share their stories through comprehensive media and public relations plans, I am amazed at how many people are really seeking help beyond that – not just with generating visibility for their business or cause, but support with the basic communications and relationship development skills that not only improve their success in the workforce, but translate to more joyful, productive lives. I am really excited to bring these workshops to a wide variety of groups, and hope that each audience will walk away feeling recharged as a result of our time together," says Marybeth Cale, founder of Cale Communications.
Says Deputy Director of Dutchess County Tourism, Lydia Higginson, who recently hosted Cale for a seminar at the Rhinebeck Chamber of Commerce on Public Relations, "Marybeth Cale is a dynamic and energetic speaker who motivates her audience. She engages the crowd and has infectious enthusiasm."
Workshop fees vary depending upon size of group and travel time required. For more information, visit calecommunications.com or call 845.876.2220.