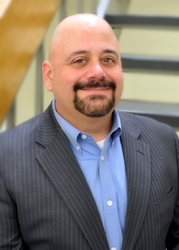 ...SkyTouch is motivated and nimble enough to address the varying needs of customers with simple and seamless delivery solutions.
Phoenix, Arizona (PRWEB) September 04, 2014
SkyTouch Technology, provider of the most widely used cloud-based property and rate management platform, with more than 5,700 successful installations in hotels worldwide, is pleased to welcome Steve Randle as its new Vice President of Technology Delivery. In his new role, Randle will use his expertise to lead advancements in the SkyTouch Hotel OS platform while delivering quality business solutions to meet the expectations of SkyTouch Technology customers.
Randle has over 30 years of experience in systems architectural design, product development, and infrastructure operations. As a proven leader of technology development teams, Randle has experience applying innovation with a strong business sense, and delivering business solutions that excel in performance, adaptability, and scalability.
"We are pleased to have Steve on board leading SkyTouch's technology delivery," says Ric Leutwyler, President of SkyTouch Technology. "Steve's global perspective, spanning over 30 years across multiple industries, allows for a unique, customer-driven outlook on technology. Steve is a highly principled relationship builder and team leader who positions organizations for the next stage of growth through collaboration, trust, and instilling a culture of success."
As Vice President of Technology Delivery, Randle says he is currently focused on enhancing distribution management services and delivering quality business solutions quickly and efficiently to meet clients' expectations. With a track record of engaging customers in platform evolution, the SkyTouch Hotel OS platform is enhanced and updated based on the feedback of current clients and potential customers. The company is working toward providing a single platform for all hotel operation needs.
"One of the superior benefits of working with SkyTouch is the company's attitude toward embracing and implementing change with relative ease," Randle says. "Whether it's feature changes, development methodology restructuring, or infrastructure alterations to help meet the unique demands of hoteliers, SkyTouch is motivated and nimble enough to address the varying needs of customers with simple and seamless delivery solutions. And that is truly what will continue to propel the SkyTouch Hotel OS platform as the preferred solution for hoteliers of all sizes."
About SkyTouch Technology:
SkyTouch Technology offers cloud-based technology solutions helping more than 5,700 hoteliers improve their efficiency and profitability. The SkyTouch Hotel OS solution is an affordable, full-featured platform providing property, rate, and distribution management tools in use by more than 50,000 hospitality professionals around the globe. The SkyTouch Technology team brings more than 1,000 combined years of hospitality industry experience and an award-winning training program to the marketplace – serving customers in seven countries. For more information about SkyTouch Technology, visit http://www.skytouchtechnology.com.
SkyTouch, SkyTouch Technology, SkyTouch Hotel Operating System and SkyTouch Hotel OS are proprietary trademarks and service marks of SkyTouch Solutions, LLC.
©2014 SkyTouch Solutions, LLC All rights reserved.