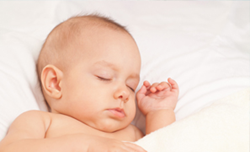 I truly believe that a well-rested family is a happy family.
West Bloomfield, MI (PRWEB) January 12, 2017
Patty Werner of Baby Sleep All Night, LLC is pleased to announce the launch of her new website and landing page that feature her unique methodology for helping babies sleep through the night.
Growing up in a big family, Patty developed a passion for helping families and children at an early age. She is the mother of three and has a degree in Psychology. She not only has the education but the life experience in raising children. Her sleep training approach was developed from years of practical experience and education.
The Baby Sleep All Night program combines the latest research and techniques on sleep training, along with Patty's personal experiences as a mom. She believes that couples get along much better when they can both get a good night's sleep. Most parents experience great difficulty when it comes to getting baby to sleep through the night. For years, parents have struggled with this issue, trying everything from the Cry-It-Out method to medications in order to get their babies to sleep each night.
Patty comments, "My twin brother, Peter, and I were the last set of twins born to my mother, who had three sets of twins. As you can imagine, it was a loud and raucous household, but my mom knew how to manage it and getting us all to stick to a regular sleep schedule was key. Both my personal experiences and my mother's wisdom have been an invaluable resource to me. My method has worked for many families and it can work for yours. I will help you get the sleep you need and deserve."
At University of Michigan, Patty studied Psychology focusing on Child Development. Soon after she had her first son and began what she calls 'real world' training. The hands-on experience was quite a bit different than the classroom instruction.
Patty adds, "In today's busy world, it takes an entire family working together to raise a happy baby, and a healthy, well-slept family makes it all so much easier! I truly believe that a well-rested family is a happy family and my method has worked for many families."
Patty has appeared on a Fox 2 Detroit along with a Local 4 WDIV News spreading the word about her keys to creating the perfect schedule for baby. She often speaks and writes articles about child-rearing and the importance of teaching children to develop and stick to a schedule. Her Baby Sleep program includes a preliminary evaluation, private consultations, a detailed sleep plan and ongoing support.