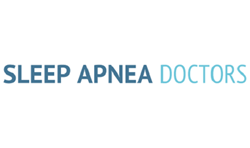 Los Angeles, CA (PRWEB) July 03, 2014
Thanks to Sleep Doctors dot US, sleep apnea doctors now have a new way to widen their patient database. Doctors across the nation can benefit from a complimentary online listing, making them more easily accessible to patients seeking sleep apnea treatment in their local areas. Patients can search for doctors by zip code and easily schedule a complimentary consultation with nearby sleep apnea doctors.
Doctors are instantly more searchable after listing with Sleep Apnea Doctors US. The current group of physicians accessible through the site is skilled at treating patient cases ranging from mild to severe sleep apnea. Joining this group of professional medical practitioners helps patients easily locate the treatment they need.
Sleep apnea side effects and symptoms are often difficult to identify, as many patients assume snoring and tiredness are normal and neglect to seek treatment. The more available sleep apnea doctors are, the more likely patients are to pursue treatment. Listing with Sleep Apnea Doctors US is a good way to not only find new area patients but also contribute to the national conversation revolving around sleep apnea.
Sleep apnea is a serious illness, affecting more than 18 million Americans. Most sleep apnea symptoms occur during sleep, thus many cases go undiagnosed every year. Thanks to a sleep apnea home study, determining if a patient has sleep apnea is easier than ever, as studies at sleep labs can be expensive and inconvenient. The first step to a sleep test is a visit to a doctor, and doctors listed on Sleep Apnea Doctors US are highly skilled at diagnosing and treating sleep apnea.
Nationwide, many individuals suffering from sleep apnea may not be able to find accessible treatment. A large amount of people turn to the Internet for healthcare information, and sleep apnea is no exception. Sleep apnea symptoms can often be debilitating and result in double the risk for car accident involvements. Treating sleep apnea, even if only with lifestyle changes, can greatly improve quality of life. Sleep Apnea Doctors US encourages sleep apnea doctors to take advantage of this complimentary listing to help see that patients all over the country find the treatment they seek.