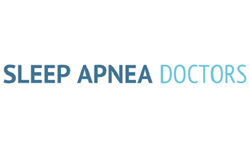 Los Angeles, CA (PRWEB) June 19, 2014
Sleep Apnea Doctors US is currently offering a complimentary listing for sleep apnea doctors on their site. An online listing of this nature can help patients easily find sleep apnea doctors that are nearby, allowing them to locate the treatment they need. This site is convenient for both doctors and patients, serving to bring them together for mutual benefit, as doctors need patients, and vice versa.
The doctors listed on the Sleep Apnea Doctors US site are highly skilled at treating a variety of sleep apnea symptoms. Patients experiencing disruptive snoring, excessive daytime fatigue, or AM headaches can feel comfortable using our site, knowing they will find the help they seek. Patients can also find information online regarding sleep apnea symptoms and treatments, so as to be well informed when they visit a doctor.
No matter what the sleep apnea causes are, if patients experience symptoms, they want to find relief quickly and conveniently. Sleep Apnea Doctors US allows patients to search for doctors by zip code. Once they locate a doctor close to them, they can easily enter in their contact information and request a complimentary consultation online. This site is convenient for both patients and doctors, as it serves as the connecting link between the two.
For a limited time, it is complimentary for doctors to list on the Sleep Apnea Doctors US site. This offer helps doctors easily widen their customer base. Sleep apnea has been known to cause problems in adults, but sleep apnea in children has recently become more common. Oftentimes, families suffering from sleep apnea struggle to find treatment close to where they live. Online doctor listings for sleep apnea can help these people find the care they need.
Obstructive sleep apnea (OSA) may be the more common variety of sleep apnea, but central sleep apnea (CSA) is not unheard of. Treating CSA tends to be more complicated, as there are often other medical disorders related to its occurrence. When patients visit the site for Sleep Apnea Doctors US, they will be able to easily locate doctors near them. Doctors should take advantage of this complimentary listing and add their information to this beneficial online list.