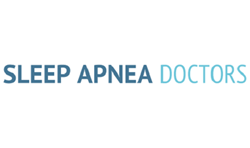 Los Angeles, CA (PRWEB) July 17, 2014
Sleep Apnea Doctors now offers doctors nationwide a complimentary listing for sleep apnea treatment. This is a great way for doctors to widen their patient base and provide even more people with relief from sleep apnea symptoms.
No matter their location, it is easy for patients to find doctors nearby, thanks to Sleep Apnea Doctors US. All patients have to do is enter their zip code, and information for doctors in the corresponding area is made available. Patients can even request a complimentary consultation online with a sleep apnea doctor. Finding relief from sleep apnea symptoms like snoring and AM headaches has never been so easy.
Although sleep apnea symptoms in men are more commonplace than those in women, a variety of people across the country are currently undiagnosed or untreated for sleep apnea. Neglecting to treat this disorder can result in an increased risk for heart disease, diabetes, stroke, and high blood pressure. Furthermore, those suffering from sleep apnea are more likely to be involved in traffic accidents.
Treatments for sleep apnea range from simple lifestyle changes like weight loss and avoiding alcohol (usually recommended for mild sleep apnea) to surgery for sleep apnea. CPAP (continuous positive airway pressure) is one of the most popular and effective treatment methods for mild to moderate sleep apnea. This therapy involves pressurized air pumped from a hose through a mask placed over the face and nose. Many patients give up on CPAP, citing physical discomfort as the reason.
Sleep Apnea Doctors US recognizes the severity of sleep apnea in this country and seeks to bring doctors and patients together. 18 million Americans currently suffer from sleep apnea, and every one of these who locate a doctor through Sleep Apnea Doctors US is taking a huge step in changing the face of sleep apnea in this country. Seeing people sleep better and breathe easier is the goal of sleep apnea doctors everywhere. Taking advantage of a complimentary listing with Sleep Apnea Doctors US is a significant step doctors can take in putting an end to sleep apnea.