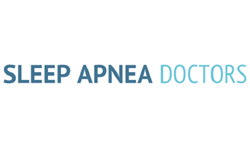 Los Angeles, CA (PRWEB) August 07, 2014
Sleep Apnea Doctors US now offers their service to enable doctors to find sleep apnea patients in their local area. Sleep apnea affects more than 18 million Americans, many of whom go untreated every year. Sleep Apnea Doctors US provides both sleep apnea patients and doctors with an easy-to-use platform for finding each other. All sleep doctors need do to find sleep apnea patients is create a listing with Sleep Apnea Doctors US.
Thanks to Sleep Apnea Doctors US, patients can easily locate sleep doctors in their area. All patients need to do is visit the website and search for doctors by zip code or state. At their convenience, patients can also request a complimentary consultation with the doctors of their choice.
Throat muscle relaxation is believed to be the primary cause of sleep apnea, a disorder that remains mysterious, often marked by its range of related symptoms. These symptoms include loud snoring, AM headaches, pauses in breathing during sleep, excessive daytime fatigue, and trouble focusing. People suffering from sleep apnea are at a higher risk of involvement in both automobile and work-related accidents and may wonder about how to treat sleep apnea.
Whether patients suffer from mild sleep apnea, moderate or severe, doctors will be able to suggest treatment. Frontline treatment for sleep apnea often includes lifestyle changes like weight loss, exercise, and decreased alcohol consumption. Should these fail to provide relief from sleep apnea symptoms, sleep doctors may prescribe therapies like CPAP (continuous positive airway pressure) or issue a custom-made dental device. A dental device is especially helpful for patients suffering from bruxism or teeth grinding, as it forms a barrier between the upper and lower arcs of teeth.
To reach a wider patient base, sleep doctors should take advantage of a listing with Sleep Apnea Doctors US. Treating the vast amount of untreated sleep apnea patients begins with first making treatment more accessible.