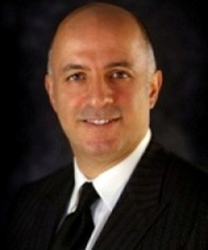 Los Angeles, CA (PRWEB) May 02, 2014
Los Angeles sleep apnea dentist, Dr. Bijan Afar, now offers comprehensive solutions for sleep apnea. Treatment options can include snore guards, lifestyle changes and other procedures or techniques for reducing symptoms and improving breathing. Sleep apnea affects nearly 20 million people across the U.S. This common sleep disorder can have serious health and lifestyle repercussions if left untreated.
About Dr. Bijan Afar, Sleep Apnea Dentist Los Angeles
Dr. Bijan Afar is a premier Los Angeles sleep apnea dentist. He earned his undergraduate degree and DDS from UCLA before continuing his studies in oral biology at the University of Washington. One of the top 5 percent of graduating students in the U.S., Dr. Afar received a coveted Dentist-Scientist Fellowship from the National Institutes of Health. Today, Dr. Afar is a member of the American Academy of Pediatric Dentistry, the California Dental Association, the American Dental Association and the American Academy of Osseointegration. He is a noted periodontist and offers extensive treatment options to his patients at his Los Angeles sleep apnea center.
Sleep apnea symptoms can be subtle and easy to ignore. The patient may have loud snoring or gasp or choke while asleep. Other symptoms can include daytime sleepiness, depression, fatigue, dry mouth, morning headaches and morning sore throats. Symptoms are similar regardless of the type of sleep apnea. Some patients have few noticeable symptoms. If the condition goes untreated, sleep apnea sufferers may be more likely to develop high blood pressure, arrhythmias, cardiovascular disease, obesity and other potentially serious health issues. Treating sleep apnea can help maintain proper blood oxygen levels and healthy sleeping patterns for better overall health.
Los Angeles sleep apnea dentist Dr. Bijan Afar works with patients to identify any underlying causes or contributing factors so that he can design the most appropriate treatment plan for patients. A sleep apnea mouthpiece is often extremely effective for patients with minor to moderate sleep apnea and works by stabilizing the soft tissues of the mouth and keeping the airways open during sleep. Each sleep apnea appliance is customized to fit the unique contours of the mouth of every patient to provide maximum benefits. Patients may be given other treatment recommendations as well to ensure the best possible outcomes.