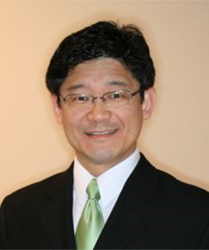 Torrance, CA (PRWEB) October 29, 2015
Torrance sleep apnea dentist, Dr. Paul Kim, is now offering complimentary consultations for sleep apnea. Although sleep apnea is a common sleep disorder, it is often underrecognized. Many of those who have it do not recognize its symptoms or dismiss them as normal. Chronic, loud snoring is one of the most recognizable symptoms of sleep apnea, but other symptoms can include headaches, feeling sleepy during the daytime, waking unrefreshed, waking frequently at night, insomnia or waking with a sore throat or a headache. Those with sleep apnea may have difficulties with attention, depression and anxiety. They may fall asleep inappropriately during the daytime.
Those with sleep apnea symptoms should be evaluated by Dr. Paul Kim. A physical exam, symptom evaluation and family and personal medical histories may be needed to make a diagnosis. Most patients will also need to complete a sleep apnea test. Sleep apnea tests can be completed in a sleep lab or in the patient's own home. Sensors and other equipment are used to measure the patient's oxygen levels, heart rate and other vital signs and to determine the nature and extent of the sleep disorder.
Sleep disorders such as sleep apnea can have serious long-term consequences for patients who go untreated. Sleep apnea has been linked to obesity, type 2 diabetes, high blood pressure, heart disease and stroke. The right treatment can alleviate bothersome symptoms of sleep apnea and can also help reduce the risk of complications. Dr. Paul Kim offers sleep apnea oral appliances, which can help keep airways open without the need for bulky or cumbersome CPAP machines. Most patients find it easy to adapt to these appliances and can use them at home and on the go.
About Dr. Paul Kim, Expert in Sleep Apnea Test Torrance
Dr. Paul H. Kim graduated from the University of California, Berkeley, with an engineering degree and spent 7 years at an aerospace consulting firm before completing his DDS at UCLA's School of Dentistry. He opened his own dental practice in 2005 and has taught as a clinical instructor at UCLA's dental school. Dr. Kim completed additional postgraduate training in cosmetic dentistry, implant dentistry, sedation dentistry and orthodontic treatment. He is a fellow of the International Congress of Oral Implantologists and is a member of several dental organizations.