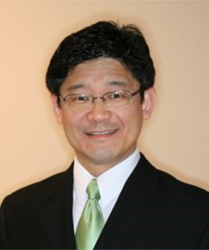 Torrance, CA (PRWEB) December 08, 2015
Sleep apnea is a serious medical problem marked by shallow breathing and pauses in breathing during sleep. It has been linked to major health problems, including cardiovascular disease and diabetes, but it often goes undiagnosed. Torrance sleep apnea dentist, Dr. Paul Kim, now offers comprehensive sleep apnea treatments to help patients get the sleep they need.
Common sleep apnea signs include:

Snoring
Fatigue
Dry mouth
Headaches
Mood changes such as depression or irritability
Those who have these symptoms may need further evaluation. Dr. Kim can help patients get an accurate diagnosis. Patients will complete a personal and family medical history, which can include questions about a family history of sleep apnea and risk factors. A physical exam will check for physical signs of sleep apnea, such as swelling or enlargement of the oral soft tissues. Finally, a sleep study can be performed to study sleep patterns, symptoms and the severity of the apnea.
Dr. Kim offers comprehensive treatments that can help restore patients' health. One of the more popular treatments is the oral appliance. Sleep apnea oral appliances are customized for a precise fit and gently shift the position of the jaw during sleep to help keep the airways open. Oral appliances are often used alone, but they can also be used in a combination of therapies, such as sleep apnea machine therapy.
Other treatments are also available. "Each of our staff members is dedicated to making you feel at home. We have more than a decade of experience helping patients like you overcome sleep apnea," according to the team at Dr. Kim's sleep apnea center in Torrance.
About Dr. Paul Kim
After earning his engineering degrees at the University of California, Berkeley, Dr. Kim worked at an aerospace consulting firm for seven years. He earned his dental doctoral degree at UCLA in 2002, and he opened his own practice three years later. He has since completed additional training in the fields of cosmetic dentistry, sedation dentistry, orthodontics and implant dentistry. Dr. Kim is a fellow of the International Congress of Oral Implantologists and has been certified in conscious sedation.