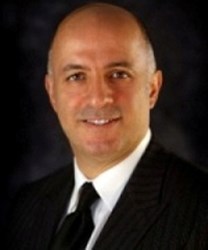 Los Angeles, CA (PRWEB) January 06, 2014
Los Angeles sleep apnea doctor, Dr. Bijan Afar, now offers treatments for sleep apnea that can help patients enjoy a better night's sleep. When the throat muscles are unable to keep the airways open during sleep, breathing can be obstructed for periods of 10 seconds or even longer. This leads to a condition that is known as chronic obstructive sleep apnea, which affects an estimated 18 million Americans, and it can lead to serious health problems.
About Dr. Bijan Afar, Sleep Apnea Dentist
Dr. Bijan Afar is a skilled Los Angeles sleep apnea doctor. He received his degree in microbiology from UCLA before attending UCLA's School of Dentistry, from which he received a Master of Science in Oral Biology and his DDS. Dr. Afar was awarded with the coveted NIH Dentist-Scientist Fellowship, the Hortense Fishbaugh Fellowship, the California State Fellowship and the Oral Biology Graduate Fellowship, which allowed him to continue his research and earn a specialty degree from the University of Washington, Seattle. Visit http://www.sleepapnealosangeles.net to learn more.
Sleep disruptions due to oxygen deprivation can occur hundreds of times a night in sleep apnea patients. This can leave patients feeling fatigued or sleepy during the daytime hours and may increase the risk of high blood pressure, cardiovascular disease, ADHD symptoms, depression and anxiety. It has also been implicated in an increased risk in car accidents. Because the condition can be life threatening, those who have symptoms of sleep apnea should seek help from a qualified Los Angeles sleep apnea doctor.
Many factors can increase a person's risk of developing sleep apnea. Those with a large neck, small jaw, recessed chin or who are over 40 tend to have an increased risk particularly if they are also overweight or obese. Smoking and alcohol use also tend to increase the risk of developing sleep apnea. Symptoms include chronic snoring, depression, irritability, difficulty concentrating, learning or behavioral issues, daytime sleepiness or fatigue and morning headache, dry mouth or sore throat. Treatments can vary based on contributing factors and may include both lifestyle changes and an oral appliance, which is one of the least invasive and most comfortable approaches. Custom-fit oral appliances gently push the jaw forward to keep the airways open.