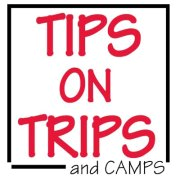 The trends that seem to be driving the summer program industry right now are thematic travel, as well as demands for shorter programs and more trip options for middle school students.
Baltimore, Maryland (PRWEB) November 11, 2014
"We always come away from our Annual Meeting excited to share with our clients new and exciting options for teens," says Eve Eifler, co-owner of Tips on Trips and Camps, Inc. Co-owner Carey Rivers adds, "The trends that seem to be driving the summer program industry right now are thematic travel, as well as demands for shorter programs and more trip options for middle school students."
Eifler agrees, "Trips with themes – like Farm to Table or sustainability – are now commonplace, especially among the shorter trips. And, besides the thematic approach, these groups might also have a resident expert accompanying the trip in order to give greater meaning to what the kids are doing and seeing."
Photography is a popular theme this year for trips. Rivers says, "A teen could travel to Paris or Italy and take pictures of world-renowned architecture and art forms. Along the way, they could expect peer critique and review of their work from a resident expert and walk away with a curated collection of photographs to share with teachers or admissions officers."
Every program director wants to take teens to discover different part of the world; however, they must also balance that desire with parents' concerns over safety, especially in light of the Ebola scare. Eifler agrees, "While African trips are not being cancelled completely, many directors are careful to choose African destinations like Tanzania, for example, that is thousands of miles away from the more troubled African countries."
The relative safety of Eastern Europe has made countries like Croatia and Hungary major teen destinations for activities like sailing and writing. Rivers suggests, "For those uncomfortable with transatlantic travel this year, they might choose a pre-college program in Montreal. This would allow the teen to have a cross-cultural experience, but closer to home."
For those willing to travel, however, there are exciting new trips that will allow teens to incorporate a passion from home, but hone that skill in a foreign setting. Eifler says, "A student can paint in a small community in Spain or develop a documentary film in Edinburgh, Scotland. She can explore animal rescue and rehabilitation in Guatemala or study preventive medicine in Nicaragua."
But, travel is not the only option for teens. Rivers highlights the rise in STEM programming. Teens can explore biosciences, neuroscience, sustainable design, and principles of engineering on the campuses of great American universities – like Colorado, Northwestern, or UCLA - for 1–4 weeks in length.
Specialty camps have existed for a while now, but it was not until very recently that those specialties were linked to religious philosophy. Jewish specialty programs have sprung up in outdoor adventure, science, business and sports. Rivers says, "For the teen who missed the Jewish camping experience, he can pursue an interest in science or business alongside a Jewish cohort and establish a connection with Israel through a shared high tech affinity."
Because teen program directors have realized that middle school aged kids are looking for new and exciting programs too, these "tweeners" have a world of options open to them now. Most adventure travel programs that used to be dedicated solely to high school students, now offer the same types of experiences for 6th, 7th & 8th graders, customized to their maturity level and educational experience. An 8th grader can do community service in the Dominican Republic or outdoor adventure in Alaska. Eifler adds, "If a 7th grader is interested in saving the world, there are marine conservation programs in the British Virgin Islands where they can participate in turtle tagging or teach English to children in Costa Rica."
Tips on Trips and Camps consultants have been advising parents for the last 43 years. They have U.S. regional offices in Maryland, Washington, D.C., New York, Vermont, Massachusetts, Pennsylvania, North Carolina, Florida, Texas, Missouri, Illinois, California, and abroad in France and Barcelona. Parents can receive expert advice by telephone, email or in person.
For more information, see http://www.TipsonTripsandCamps.com