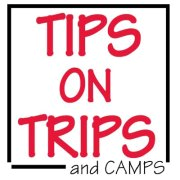 Tips on Trips and Camps Announces New, Eco-Friendly Trips
(PRWEB) February 10, 2017
"There is truly a camp to fit every student," says Eve Eifler, owner of Tips on Trips and Camps. We are excited to be able to offer two new eco-friendly trips in 2017. The first trip is exploring the water crisis in California, and the second trip focuses on water filtration in Nicaragua. These kinds of trips are for high school students, and for this age group the trend continues to be "traveling with a purpose".
In addition to eco-friendly trips, Tips on Trips and Camps can suggest other "traveling with a purpose" destinations, like Iceland or Cuba. Eifler continues, "Perhaps your future doctor wants to study global medicine in Tanzania, while learning about HIV/AIDS education."
With over 11,000 camps in the United States alone, traditional camps still reign supreme for younger kids. Camp kitchens tend to be a focus for many parents, either because their kids have a food allergy or because they have a budding foodie on their hands. Some camps have become peanut, tree nut, shellfish and sesame free. Other camps have installed Viking appliances so that culinary enthusiasts can refine their cooking skills.
For a society of people who prefer to choose their own destiny, American camps have responded with more choice. Gone are the days of a structured camp day with no choice, instead a camper can select video editing over horseback riding, circus arts over pottery. Eifler says, "There are even separate specialty camps focusing specifically on science, technology, sports or business. These camps appeal to kids who might never have ventured away to camp at all."
For middle school students who have never gone to camp or who have outgrown camp, there are exciting options in community service, travel, outdoor adventure and language immersion programs. While other "tweeners" may be excited about academic enrichment programs in veterinary science, emergency medicine, culinary arts or fashion.
STEM programs are attracting high school students to US college campuses to study neuropsychology or environmental sustainability that are not offered at their high school. Teens wishing to venture further away from home can explore urban design in Scandinavia or engineer a boat from start to finish in the Caribbean.
Eifler says, "Exploring potential career paths is a great use of summer. If your teen is looking for real world, behind-the-scenes workplace exposure, some programs have partnered with large corporate media brands, like Seventeen magazine and the New York Times, or large service organizations like the American Red Cross to provide unique opportunities for teens."
"Summer is what we do and we stay as current as possible to provide our clients with the best possible information," Eifler says.
Tips on Trips and Camps, Inc. is a free service specializing in overnight summer experiences for children ages 7-18+. Call 866.222.TIPS or visit our website at http://www.TipsonTripsandCamps.com. Once you register a local advisor will follow up with you immediately.