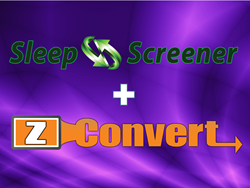 These applications deal directly with the two biggest problems of any sleep center which are getting more patient referrals and obtaining approval for payment from insurers.
Fort Myers, FL (PRWEB) July 30, 2013
Signature Sleep Services (dba Sleep960) and ZWare Inc. announced today they have completed the integration between two software applications that will increase the identification of at-risk sleep patients and increase the efficiency of the insurance authorization process. The integration now allows information to automatically flow between the applications, thereby eliminating redundant data entry and reducing staff workload.
SleepScreener begins the intake process with a comprehensive sleep questionnaire that can be accessed from a tablet within a medical practice, or from any internet connected computer. A mobile website is also available allowing patients to complete the questionnaire before they arrive for their appointment. Designated health care professionals are then alerted of any at-risk patients and from there, they can view their sleep profile report and submit an electronic referral to any facility licensed to use the application.
ZConvert continues the intake process by automatically importing the patient's demographic and insurance information, questionnaire results and comorbidities directly from SleepScreener, eliminating manual re-entry. The patient's insurance is then automatically verified and their insurers sleep study preauthorization form can be auto populated. A pre-authorization status window tracks all the activity for each study authorization, increasing the efficiency of the entire process.
"These applications deal directly with the two biggest problems of any sleep center which are getting more patient referrals and obtaining approval for payment from insurers," says Michael Clark, VP of Sales and Business Development for Sleep960. "I have not spoken to anyone over the last year in the sleep lab business that said they did not need any more patient referrals or that they are not having problems with insurance payers. In fact, many are struggling with the effects of home sleep testing which has cut into their referral base and increased their staff workload."
"Although both applications were designed primarily to identify at-risk patients and automate the insurance authorization process, they also perform additional functions," said Craig Wilson, CEO of ZWare. "SleepScreener can statistically track a number of parameters and link together health care providers, dentists, sleep labs and DME companies. Furthermore, ZConvert has the ability to send out electronic notifications, schedule appointments and graphically display the patient's progress throughout the process."
About Signature Sleep Services LLC
Signature Sleep Services (dba Sleep960) is a sleep medicine resource company providing diagnostic & therapy products, consultation & management services and Polysomnography educational courses. Our products focus on improving the complete care workflow cycle from initial screening, testing, treatment and successful outcomes for the sleep disorder patient. A sister company the Florida International Sleep School provides a variety of Polysomnography courses with a blended mix of on-line, on-demand and traditional classroom sessions.
About ZWare Inc.
ZWare Inc. is committed to improving patient care and reducing healthcare costs by providing a single software platform to manage the exchange of data and information throughout the Home Sleep Testing process. Specifically, ZWare enables sleep testing providers to manage device distribution, scoring, physician interpretations, diagnosis and treatment across multiple locations from a central point of operations with ease, efficiency and accuracy.