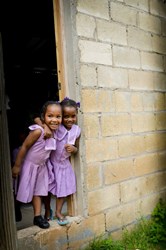 Los Angeles, CA (PRWEB) October 13, 2013
Shop Local for a Cause is an opportunity for businesses to bring their communities together by offering special discounts or incentives on special days, while supporting national causes. Some of the businesses accepting shoe donations for Soles4Souls include Dave Tebbe - State Farm Insurance Agent in Shawnee, KS, Roger Ellsworth - State Farm Insurance Agent in Elkhart, IN, Anton Family Insurance Agency in St Louis, MO, Richele Brainin Agency - State Farm Insurance in Chicago, IL, Farmers Insurance Group, Thomas R Shafer & Lori R Mason agent in Ottumwa, IA and Dale J Long Agency in Encinitas, CA and Tim Lambros Agency in Tucson, AZ, both with State Farm Insurance.
This is the NALA's fourth Shop Local for a Cause event, an awareness campaign which supports local businesses and national causes. To find a local business participating and collecting shoes for Soles4Souls, please visit http://www.shoplocalforacause.com/local.
Experts estimate that approximately 300 million children worldwide – almost as many as the entire U.S. population – live without shoes on their feet. This event will enable Soles4Souls to continue working to prevent this distress and better the lives of those in need.
About the NALA™
The NALA, a small business association, is for local business owners offering new online advertising & marketing tools, great business benefits, education and money-saving programs, as well as a charity program. The NALA has created a strong emphasis on partnering with charities, by giving their members the ability to participate in non-profit drives all year.
About Soles4Souls® Soles4Souls is a global not-for-profit institution dedicated to fighting the devastating impact and perpetuation of poverty. The organization advances its anti-poverty mission by collecting new and used shoes and clothes from individuals, schools, faith based institutions, civic organizations and corporate partners, then distributing those shoes and clothes both via direct donations to people in need and by provisioning qualified micro-enterprise programs designed to create jobs in poor and disadvantaged communities. Based in Nashville, Tennessee, Soles4Souls is committed to the highest standards of operating and governance, and holds a four-star rating with Charity Navigator. Please visit http://www.giveshoes.org for more information.
PR Contact: Tiffani Tendell
805.650.6121 x361
ttendell(at)starkartthenala(dot)com