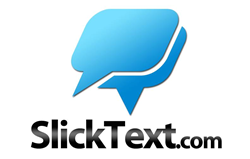 Jamestown, NY (PRWEB) April 30, 2014
SlickText.com, a well respected brand in the text marketing industry has just announced the release of a new automated birthday rewards feature.
Text marketing, also known as text message marketing, or SMS marketing is one of the newer forms of mobile marketing that allows businesses and organizations to communicate coupons, specials, news and more to their followers via opt in text messages. This stream of marketing has quickly risen in popularity over the past few years because of it's effectiveness and ease of use.
According to SlickText, 98% of text messages are read and almost all of them within the first 5 minutes. This positions text marketing as one of the most effective in it's class. Another key point to highlight is the fact that these text messages are only sent to subscribers that have explicitly opted in to receiving them. When you combine the extremely high read rates with a targeted list of the most engaged subscribers, what's produced at the bottom line is marketing method that many business owners cannot live without.
SlickText's new automated birthday feature allows marketers to collect subscribers' birthdays upon signup so that they can automatically be sent a special message on their special day. This provides great value to most business owners as they don't always have the time to keep up with their campaigns. With the automated birthday texts, they can set it and forget while providing real personal value to their customers.
To learn more about SlickText's new automated birthday texts feature, you can visit http://www.SlickText.com.