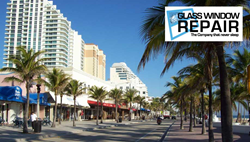 We have discovered that the more focused we can be, the more our customers understand our value proposition
Fort Lauderdale, FL (PRWEB) July 21, 2016
July 21, 2016 - Fort Lauderdale, Florida
Glass Window Repair Service (GWR) is proud to announce a major website 'reboot' to focus on sliding glass door repair issues, among the many popular home and commercial glass repair services. The company is a local Fort Lauderdale glass repair service business.
"We have discovered that the more focused we can be, the more our customers understand our value proposition," explained Yaniet Santos, General Manager of GWR. "To this end, we are announcing a major website reshuffle to focus the site on glass repair services, for homes and businesses, but especially sliding glass door repairs, which prove to be the most popular."
The reboot will be unveiled in stages over July, August, and September, 2016, and can be viewed on the website at http://glasswindowrepair.com/. The sliding glass door page, in particular, can be viewed at http://glasswindowrepair.com/sliding-glass-door-repair/. Interested parties should bookmark these pages, as the content will be updated on a weekly basis.
Micro Information on City-Specific Websites: the Fort Lauderdale Example
Today's consumers turn first to the Web for information, including information on services such as glass repair for both homes and businesses. While GWR Services does not focus on automobile glass repair, nor on the repair of mobile phone glass, it does focus extensively on one of the most in-demand repair services: the repair, or replacement, of sliding glass doors. Previously the website was not as focused as it should be, but the new website reboot will focus the website on the most in-demand service offerings, especially with respect to sliding glass doors. In addition, GWR Services is a Fort Lauderdale area business, and the new website will be clearer in portraying the company as a local small business, and not a huge, impersonal chain that is not located in South Florida. Finally, new blog posts are planned to help Fort Lauderdale residents, in particular, to understand the issues surrounding home and business glass repair.
About GWR Services
Glass Windows Repair Services (GWR) is a local business situated in Fort Lauderdale. While not focusing on auto glass repair or the very common repair of iPhones, the company has established itself as one of the most highly respected Fort Lauderdale glass repair services. Among services offered are sliding glass door repair or replacements, as well as home window repair for residential customers and door or window replacement or repair services for area business customers.
GWR Services, Media Relations
http://glasswindowrepair.com/