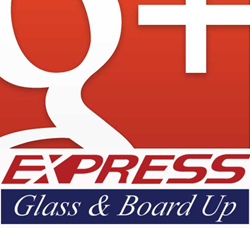 We are finding that many of our customers are very interested in the back story about how we maintain our lead as Miami's top repair service for sliding glass doors.
Miami, Florida (PRWEB) February 05, 2015
Express Glass (http://www.expressglassfl.com), a top Miami glass repair service for both sliding glass and patio glass door repair, is proud to announce the passing of an important milestone: more than one hundred posts to its Miami Google+ account concerning glass repair, including topics such as sliding glass door repair, commercial glass repair, and replacement of glass fixtures for homes and businesses. The company is now auto feeding its blog posts to the popular Google+ local service, thereby making it easier than ever for both commercial and home users to stay up to date about glass repair issues in the South Florida region. The company began posting in May, 2014.
To learn more about the company's Miami offerings, please visit http://www.expressglassfl.com/miami-glass-window-repair/. To view the Google+ posts, directly, please visit https://plus.google.com/106008012459892876984/posts.
"Everything these days is going digital," explained Yaniet Santos, general manager at Express Glass. "We are finding that many of our customers are very interested in the back story about how we maintain our lead as Miami's top repair service for sliding glass doors. Using social media is just one more tool to stay in constant contact with our customer base. Topping one hundred posts is an amazing achievement for a local glass company."
Blog Posts and Google+: A Synergy of Headlines and Content
Google+, of course, is Google's social media, and it is very strong in the Miami region, especially with respect to local businesses. Many consumers turn to search engines looking for sliding glass door repair companies, and then can read reviews of local businesses. This is now very standard. Many companies have excellent reviews on the Google+ network, although most do not have the quantity and quality of reviews that are enjoyed by Express Glass.
Express Glass has taken Google+ and social media to the next level since May, 2014, by posting significant blog resources to Google+ on topics related to glass repair.
"Having passed this 100 post milestone on Google+," explained Yaniet Santos. "It means that we are truly the leader in South Florida when it comes to the use of social media to inform and educate our consumers. We are so happy to have passed this milestone.
About Express Glass Repair and Board Up
Express Glass and Board Up Service Inc. is a family owned and operated glass repair business with more than 20 years of experience. Their professional technicians and the large variety of inventory make Express Glass the top glass repair service. If customers are looking for Miami glass repair or Ft. Lauderdale glass repair as well as glass repair in Delray Beach or West Palm Beach glass repair, please reach out to the company for a free estimate. If customers need a 24/7 Sliding Glass Door repair service in Ft. Lauderdale or Boca Raton or Miramar, technicians are standing by. The company specializes in sliding glass door repair and window glass repair; technicians will handle any glass replacement situation efficiently. Home or business glass repair is the company's main priority.
Express Glass Repair and Board up
http://www.expressglassfl.com/