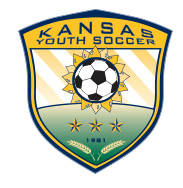 This is the best mobile Team App we have ever seen," says Chris Duke, Executive Director of KSYSA.
Weston, Floria (PRWEB) January 23, 2015
Kansas State Youth Soccer Association (KSYSA) partners with SL Team App, powered by Sports Logic to offer its members a powerful mobile solution to better manage their soccer experience. KSYSA will be promoting the SL Team App throughout their organization to coaches, players and parents across the state as a complete mobile platform to administer all aspects of communication and management of a team. "This is the best mobile Team App we have ever seen," says Chris Duke Executive Director of KSYSA, "and we wanted to be able to share it with our members. We believed in the App so much so that we are integrating the SL Team App into our ODP program to manage teams and provide an enhanced communication and management solution."
 
The collaboration between KSYSA and SL Team App will help bring technology directly to the fields and allow the users to get out from behind the desk says Founder/CEO Jeffrey L. Lawson. "This partnership with Chris and his state shows forward thinking by the organization. Technology is a part of our everyday lives and there is no getting away from that. We are very happy to be working with Chris and are looking forward to the KSYSA members to start enjoying the SL Team App."
Through the SL Team App, Sports Logic has provided a simple intuitive application that allows everything the user would need at their fingertips. The SL Team App offers a complete solution to coaches, parents and athletes and features some unique capabilities such as coach connect and game requests, which enable collaboration by coaches anywhere. Additional features allow the users to view standings and results, game information, roster, uniform color, team accounting as well as a message center and much more. The SL Team App will change the way your organization, league, club or Team operates by empowering one's ability get out from behind the desk and take it mobile. The App is now available on the Android and iOS platforms.
Download your free trial today!
About Sports Logic
Sports Logic is a communication and management software solution for youth and adult sports organizations leagues and clubs. Through a web-based application, organizations, leagues and clubs can take advantage of solutions from anywhere they can reach the internet. Sports Logic is now taking things mobile with its new "SL Team App." Manage your teams from anywhere with the new SL Team App.
 
Sports Logic is a company that prides itself on offering the best in class solutions due to their in-depth understanding of their customer needs. Sports Logic was built by the people who know the business. The management team is made up of experienced members that actively participate in youth and adult sports either as board members, coaches, parents or participants. 
 
Sports Logic has a unique approach and design that attracts customers, but the hometown service and dedications to being the best is what keeps customers coming back.