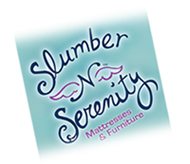 We only sells mattresses with high end components and foam densities at a price tag nobody else has. - Stacy Shimabukuro
Anaheim, CA (PRWEB) March 28, 2017
Slumber N Serenity Mattress And Furniture, Inc has been rated as the top furniture store in Anaheim by threebestrated.com. The company which was established in 2012 boasts a great reputation and a consistent track record.
"We only sells mattresses with high end components and foam densities at a price tag nobody else has," said Stacy, one of the co-founders.
The company's business model is relatively different from the norm. For instance, they directly connect with manufacturers for products on demand and deliver them directly to clients. This eliminates middlemen and shortens the supply chain which enables customers to save on cost and get their orders supplied in good time.
Distributor of Ashley Furniture
In other news, the company recently announced a new deal with leading furniture brand, Ashley Furniture. Under this new arrangement, Slumber N Serenity will supply Ashley branded furniture throughout Orange County and surrounding areas. This is widely seen as a move to enhance their product diversity and to boost customer satisfaction levels owing to Ashley's strong national brand.
"There is a widespread need for quality furniture across our region and we found it important to avail this brand for quality-conscious buyers," notes Stacy adding that the company has put in place plans to ensure top-notch quality for its customers.
High Ratings
Slumber N Serenity has built a consistent track record for itself attracting praises for a majority of its clients. In addition, it is reported that the company is among the top rated Orange County mattress companies on Yelp; kind words from past and present clients will be seen on the company's Yelp profile. This could be seen as a strong indication of the company's ability to translate marketing promises into real-time customer satisfaction.
Business models similar to Slumber N Serenity's are becoming quite common nowadays. With the digital space continuing to widen opportunities for enterprises, quite a number of savvy organizations are reaping the benefits of an inter-connected world to transform their services.
In order to survive in the digital world, however, companies need to maintain high standards. The digital shopper enjoys widespread sovereignty and a single, negative comment for an unsatisfied customer can easily sink a whole company.
Yet another thing that stands out about this company is that despite relying heavily on digital technology to survive, the company runs a brick-and-mortar store. This physical store provides an opportunity for clients who would like to touch and feel their products to do so. The primary goal of the mattress store is to offer a one-on-one shopping experience. Besides that, they have been able to consistently supply their quality mattresses at a fraction of the price of other leading brands found in brick-and-mortar stores.
Being a small business, they seem to be maximizing on the ability to offer undivided attention to their growing client-base. "As a small business, we feel honored to bring a unique shopping experience in Orange County, CA area," adds Stacy.
About the Company
Slumber N Serenity is located in Anaheim, Orange County. They operate one physical store along E La Palma Avenue.
Learn more about Slumber N Serenity by visiting their website.
Contact Information
Stacy Shimabukuro
Slumber N Serenity Mattress, Inc.
3030 E. La Palma Ave, Anaheim, CA 92806
(714) 864-0531
http://www.slumbernserenity.com