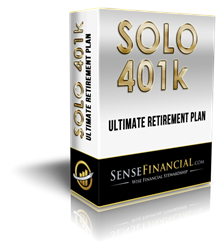 Dmitriy Fomichenko, President and founder of Sense Financial Services, the top Solo 401k administrator and provider today based in Southern California, authored the enriching article now accessible for retirees and investors.
Yorba Linda, CA (PRWEB) November 12, 2013
Sense Financial Services founder and CEO, Dmitriy Fomichenko shared his expertise in the real estate investment and financial management industry to readers of Apartment Owners Association magazine. The magazine published Fomichenko's article focused on small business 401k plans and on how to use this retirement plan to invest in real estate. The Solo 401k plan as emphasized in the article stressed the importance of real estate investment and the additional perks of investing in this industry without the hassles of paying for the ballooning tax. Tax-free real estate investment is the ultimate feature of the self-employed 401k plan according to Mr. Fomichenko.
Apartment Owners Association magazine published the two-page article for readers and investors who are looking for the ultimate retirement and pension plan. Fomichenko reiterated in his write up that there are several types of qualified retirement plan today but not all could provide what small business 401k plans could offer. There are powerful advantages when retirees and plan holders plan to maximize their retirement savings through putting them on the right investments. There is completely tax-free feature when investors use their Solo 401 k plan in real estate. This means no rental income tax and no taxes on capital gain when the real estate property is sold.
Based on the salient details in the article, there is unlimited investing which allows retirees and plan holders to double and exponentially multiply their earnings through investment. Those who have small business 401k plans used for real estate investment could easily utilize their retirement savings with Checkbook Control features. Hence, they do not need consents from custodian because they can use their money upfront to buy real estate properties and other income generating transactions in the industry.
Fomichenko emphasized the easy real estate investment processes when using the Solo 401k retirement plan in his published article. Investors and plan owners could use their retirement funds for purchase of personal, commercial and rental properties for single or multi-family tenants or spend them on mortgage notes, tax liens, tax deeds and hard/private money loans. They could also be used to purchase raw land, townhomes and condominiums.
About Sense Financial Services:
Sense Financial is California's leading provider of retirement accounts with "Checkbook Control": the Solo 401k and the Checkbook IRA. Over the years, they have assisted hundreds of clients obtain checkbook control over their retirement accounts while providing them with the ability to invest in virtually any investment class, including real estate, private lending, mortgage notes and much more without the need for custodian approval.
To learn more about the solutions they provide, please contact: (949) 228-9393.