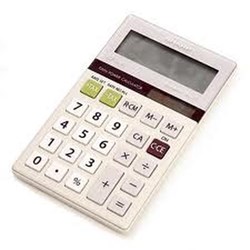 Merchants get bad credit business loans fast with nationwide expansion of BusinessCashAdvanceGuru.com.
Nationwide (PRWEB) August 29, 2013
Since the economic downturn began in mid to late 2008, large banks have significantly cut back on their small business lending. Filling the void for several years were credit unions and micro lenders, but those institutions have also clipped their lending substantially.
In fact, the leading source for small business capital has likewise decreased its lending capacity, "...The Small Business Administration says cuts to its most popular loan program will have an outsize effect on the businesses it backs. The spending cuts mean SBA would be able to make 1,928 fewer small-business loans, eliminating the flow of $902 million in capital and support for 22,600 jobs in manufacturing, food services, hospitality and other industries..." reports Politico magazine.
This has negatively impacted small business the most, particularly the ones which have struggled with keeping up with their obligations. That has caused those companies blemishes on their credit files, which makes getting a small business loan extremely difficult. Alternative lenders are now offering, a much larger quantity of bad credit business loans fast, which helps companies to survive, and thrive.
Business Cash Advance Guru, a leading alternative lender, states that it is offering poor credit business loans fast and other capital funding sources for small businesses, which need funding quickly. That's not the case with the large corporate run banks, which have steadily decreased their overall capital lending while increasing the rules and qualifications for small business loans.
This phenomenon puts more and more pressure on the American small business community as, "many small business owners are still finding it hard to get loans and credit, and that's creating problems for their companies, according to a survey released Monday by the American Sustainable Business Council. The survey's findings were in line with other surveys that have shown many small business owners finding it hard to get credit nearly five years after the banking crisis," Bloomberg Business-Week recently reported.
However, alternative lenders such as Business Cash Advance Guru not only offer poor credit business loans fast, they have other loan products which come in a wide variety of funding levels. As small businesses continue to find fewer resources from traditional banks, these types of adverse credit business cash funds help to put money back into local communities, which in turn, helps the national economy.
Companies which need poor credit business cash funds fast, will find that alternative lenders not only have competitive rates as well as flexible repayment terms, but make accessibility much more expedient. Loan amounts are also impressive, ranging from $5,000 to $500,000 and, what's more, these types of loans have tax benefits. Small companies can find bad credit business loans fast through alternative lenders they won't be able to find in the national large bank chains.
Qualification is based on credit card receipts and future bank deposits, unlike traditional banks, which require applicants to submit certified financial statements, years of tax returns, undergo a thorough business and personal credit evaluation, and pledge substantial collateral. Also, unlike big banks, there is no personal guarantee or asset and liability disclosures' needed.
Common alternative lending services that Business Cash Advance Guru.com now offers include:

Business Cash Funds Fast
Merchant Loans
Unsecured Business Loans
Merchant Cash Advances
Small Business Loans
Business Loans
Unsecured Business Loans
Business Loan Alternative
Bad Credit Small Business Loan
Medical Business Loans
Retail Business Loans
Restaurant Loans
Business Working Capital
More services are available, in addition to the above list, through the website at: http://www.businesscashadvanceguru.com.
Business Cash Advance Guru expanded nationwide services are now available in the following geographical areas:
Alabama, Alaska, Arizona, Arkansas, California, Colorado, Connecticut, Delaware, District of Columbia, Florida, Georgia, Idaho, Illinois, Indiana, Iowa, Kansas, Kentucky, Louisiana, Maine, Maryland, Massachusetts, Michigan, Minnesota, Mississippi, Missouri, Montana, Nebraska, Nevada, New Hampshire, New Jersey, New Mexico, New York, North Carolina, North Dakota, Ohio, Oklahoma, Oregon, Pennsylvania, Rhode Island, South Carolina, South Dakota, Tennessee, Texas, Utah, Vermont, Virginia, Washington, Washington DC, West Virginia, Wisconsin, and Wyoming.
About TieTechnology
Business Cash Advance Guru, a division authorized by TieTechnology, LLC. TieTechnology, LLC, specializes in service based solutions for businesses. Services provided by TieTechnology are merchant credit card processing, business service telecommunications, and web based visibility marketing. The advantages of doing business with TieTechnology is, their commitment to their customer service excellence and the offering of one stop solutions to all business to business service product needs for the customers' convenience. To learn more about their wide assortment of business services, please visit http://www.tietechnology.com, or, http://www.businesscashadvanceguru.com
TieTechnology, LLC
813-856-0223 x150
888-809-9243 x150