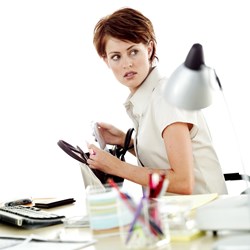 Small business owners need to be weary of employee theft and ensure that they are protecting themselves and their business from being a victim to it.
Atlanta, Georgia (PRWEB) August 29, 2013
Small business owners face a number of unique challenges each day, and many of these center around employee relations. An employee can be the most vital part of any organization, but employees can also be detrimental to a business, particularly as theft by employees is on the rise in companies throughout the country. Even having the best alarm systems in place in a business are not always enough to prevent employee theft.
The security and alarm professionals at AlarmSystemReport.com, a site providing home alarm system reviews and alarm system coupons, created a list of tips for business owners to decrease the threat of theft from the inside.
1. Create a positive working environment. Employee satisfaction is one of the best ways to establish trust and loyalty among employees and reduce the threat of incidents such as theft from occurring. A good workplace environment can be fostered by keeping communication open, setting clear boundaries and guidelines and having fair expectations. Not only should poor performance or behavior be punished, but positive achievements should be rewarded.
2. Conduct thorough background checks and interviews prior to hiring an employee. It's important to know the full history of an employee before hiring them—this prevents not only theft, but also potential safety risks for other employees from occurring. Taking the necessary time to complete the hiring process in an in-depth way is also a good way to build relationships with long-term employees.
3. Have internal controls in place to regulate every aspect of a business' operation, particularly the operations that deal with finances. Having a smooth set of controls in place prevents the possibility of oversight that can promote theft.
4. Encourage anonymous reporting of behavior that may seem inappropriate to other employees. It's up to an employer to create a system of anonymity which employees can use to report certain activities and feel safe doing so.
5. Speak with an alarm system company about installing surveillance cameras. It's typically best to fully brief employees on the location and specifics of cameras in the workplace to avoid an overall feeling of distrust. Let employees know that the cameras are also to protect their safety.
6. Regularly provide training for employees on the operational controls of the business as well as the specific consequences of not following rules. Ensure that all employees are clear on what's expected at all times.
About AlarmSystemReport.com
AlarmSystemReport.com is the leading online provider of information for anyone researching alarm system companies. The independent, third-party site provides reviews and rankings of the top alarm system companies throughout the country as well as relevant news and blogs. The site also provides visitors with access to coupons and discount codes for alarm systems.