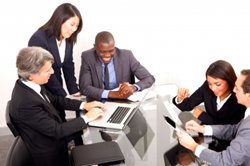 We have many clients that can no longer afford to hire an SEO company due to the lost revenue and consumer base that has been reported with recent search engine updates
Erie, Pennsylvania (PRWEB) November 17, 2013
Achieving a top 10 ranking for a website is now more difficult in search engines like Google due partly to algorithmic enhancements made several times this year. The http://www.ezranker.com company is announcing its small business SEO company services in response to the latest Google changes. This company has modified its packages to better suit companies with smaller marketing budgets.
"We have many clients that can no longer afford to hire an SEO company due to the lost revenue and consumer base that has been reported with recent search engine updates," said an EZRanker.com company spokesman.
The new changes that are announced to the search engine optimization plans for businesses are expected to increase the amount of client services by this company through 2014. The changes that are now being integrated into company packages includes a shift to an oriented results formula.
"We're now working for small and large companies and provide results first before any money exchanges hands as payment for our marketing services," the spokesman said.
The SEO services for small business that are now modified are scheduled to remain in effect for an undetermined period of time. The new results model is one of the first of its kind in the search engine marketing industry and is designed to create an inexpensive way to hire a professional SEO firm in the U.S.
The EZ Ranker website has been redesigned to maximize the solutions that are now provided. As a benefit to all customers, the company website supplies a services request form used as an immediate review by company staff. All websites are now reviewed and a plan is created before company SEO contracts are offered.
The Google, Yahoo and Bing modifications that are made to search algorithms are now closely studied by the EZ Ranker staff. As updates are announced, the company search engine optimization platforms will be modified to continue offering an easy ranking solution for all client websites.
About EZRanker.com
The EZRanker.com com company supports business owners nationwide with easy search engine optimization programs that help to rank websites or social media pages high in presented search results. This company employs a team of programmers and SEO specialists to coordinate all company supplied marketing programs. The EZRanker.com company staff provides support for all services presented on the company website. A new website design in 2013 has helped to expand the reach of this company on a global basis. Modified search marketing services are now added to the list of company offerings online.