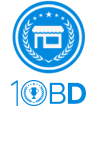 San Francisco, California (PRWEB) July 18, 2014
Although the organization started with just three headstrong members of the web design industry, the awards organization 10 Best Design has grown to service hundreds of thousands of service seekers across dozens of categories. Today, the platform has matured to become one of the largest in the field of awards for interactive, web-based design. This month, they have released their first, inaugural ranking of the top small business website design companies.
Maxburst, one of a growing number of small business website development agencies across the country, was recently ranked Number One by 10 Best Design in its list of the Top 10 Best Small Business Web Design Firms in the United States.
Maxburst was listed among the 10 best firms that can help top startup companies get their websites right. 10 Best Design is the Number One site for ranking web designs. Besides ranking the Best Small Business Web Design Firms, it also ranks Website Design Awards.
The top three small business website development agencies are Maxburst, Hudson Horizons of Saddle Brook, New Jersey, and Southern Web Group of Atlanta, Georgia.
Maxburst works closely with its clients to create the business's ideal website, one that's attractive and highlights the goods and services that are provided by the client.
The websites designed are easily located on many highly visited search engines. Maxburst has serviced such companies as Cannon and Trump International Hotels: Las Vegas. They offer an impressive resume to go along with their impeccable work.
Number Two of the Top 10 is Hudson Horizons. The primary goal of the firm is to use all available tools to provide the customer with the best looking, and highest quality site possible, allowing the clients to take their business to the next level.
Number Three on the list is Southern Web Group. The agency is dedicated to helping develop the new relationships made from the website while also driving up the sales of the company. The Southern Web Group offers testimonials from former clients, and allows potential clientele to view prior web design projects the company has produced. Developing a relationship with their clients helps Southern Web Group preserve their conscientious maintenance of the client's site.
The remainder of the top 10 small business website development agencies are: 4. Dotcomweavers, of Paramus, New Jersey; 5. Cynexis, of Columbus, Ohio; 6. Magic Logix, of Carrollton, Texas; 7. Konstant Infosolutions, of North Palm Beach, Florida; 8. Rose City Websites, of Portland, Oregon; 9. Comrade, of Chicago, Illinois; 10. Dotlogics, of Great Neck, New York.
These 10 small business website design agencies would be an excellent place to start when building top startup companies. Any of the top 10 would do everything in their power to help their clients business flourish in the modern world.