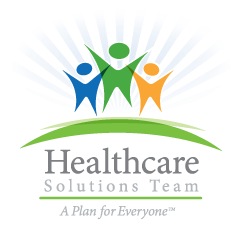 We are expecting the demand for consumer-driven health insurance to grow exponentially over the next few years.
Lombard, IL (PRWEB) July 08, 2013
According to the Aflac WorkForces Report released on April 25, 2013, 72 percent of U.S. workers have never heard of the phrase "consumer-driven healthcare," revealing that the American workforce may not be ready for the healthcare reform implemented by the Patient Protection and Affordable Care Act.
The phrase "consumer-driven healthcare" describes health insurance plans designed to give patients more flexibility in their health decisions and more control of their health benefit dollars. Instead of paying high insurance premiums, employees agree to pay for routine medical expenses themselves by saving their money through Health Savings Accounts (HSAs), Health Reimbursement Accounts (HRAs) or Flexible Spending Accounts (FSAs). If the balance runs out on these accounts, a high-deductible health plan provides traditional insurance coverage, protecting the patient from catastrophic medical expenses.
With the healthcare reform needing to be implemented by January 1, 2014, employers have been moving toward consumer-driven healthcare in an effort to lower their overall healthcare costs for employees. Advocates say these plans will ultimately help to decrease the number of uninsured, encourage cost-consciousness and increase consumer education.
"We are expecting the demand for consumer-driven health insurance to grow exponentially over the next few years," said Joe Eichman, principal with Healthcare Solutions Team. "This is simply due to the fact that small employers can remove themselves from being the 'health insurance provider,' instead focusing on their profession."
However, the report shows that the majority of workers are unprepared to take on consumer-driven healthcare. If employees and employers aren't educated about the full scope of their options, they risk making costly mistakes without a financial back-up plan.
Healthcare Solutions Team works with five of the major insurance providers to give individuals and small businesses the best options for their specific healthcare needs. From consumer-driven plans to traditional insurance coverage to supplemental health insurance, Healthcare Solutions Team offers straightforward insurance plans and educational opportunities to those who might be confused about their healthcare decisions.
With the recent push toward consumer-driven healthcare, the company is developing consumer seminars to provide their clients with customized education opportunities. Additionally, the agents at Healthcare Solutions Team attend monthly two- to three-day training sessions and weekly training meetings to become experts in healthcare reform and better equipped to answer their client's questions about consumer-driven healthcare.
"Having our agents up to date with the latest carrier and product enhancements, as well as what is happening with healthcare reform, gives them the edge needed to make sure that our clients are provided with the best possible options available to them," said Grant Born, principal with Healthcare Solutions Team. "Training is key and being ahead of the curve will keep us #1 in this ever changing environment."
Grant Born and Joe Eichman created Healthcare Solutions Team with the goal of making affordable healthcare accessible to everyone. Based in Lombard, Illinois, Healthcare Solutions Team has agents across the country who provide personalized solutions and optimized plans to fit each individual's budget and needs.
Since its inception in 2007, the company has grown into one of the country's premier health and dental insurance agencies. In addition to being named America's #1 Managing General Agency by Assurant Health for two years in a row, Healthcare Solutions Team was listed in 2012's "Inc. 500|5000" and has been named America's #1 Career Health Insurance Agency and Top Key Broker by UnitedHealthOne, as well.
For more information on Healthcare Solutions Team, contact Jackie at (630) 261-3000 or jbuffo(at)aplanforeveryone(dot)com. Or, visit the company's website at http://www.HealthcareSolutionsTeam.com.