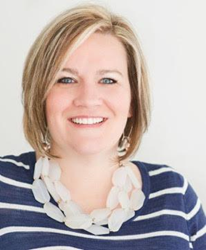 It's an honor to not only be nominated but to be recognized for the work among a group of peers - who's opinions I value.
Salt Lake City, Utah (PRWEB) December 10, 2015
Speaker and success coach Michelle McCullough (http://www.SpeakMichelle.com) was recently named a Top 100 Small Business Influencer for 2015. The honor was given by Small Business Trends and Small Biz Technology.
McCullough was nominated and then went on to the community voting period were she was a finalist. The finalists were then judged a group of industry-knowledgeable judges.
"I was delighted to be nominated for this award," said McCullough. "After seeing the amazing people on the list I didn't expect it to go any further. I'm honored that not only my friends, but a third party panel found what I do valuable to the Small Business industry."
Now in their fifth year the awards "honor the companies, organizations, vendors, apps and people who have made a significant impact on the North American small business market." They recognize those who support and encourage entrepreneurs and small business owners, and help them achieve success and stay successful.
McCullough is not new to marketing or helping small businesses. She started her first venture at the age of 19 and has been making an impact ever since. In 2008 she became a partner at Startup Princess, an international network for women entrepreneurs connect, learn, and share. That led her to provide consulting to entrepreneurs across the US and in 12 countries.
"As a young small business owner myself I knew I wanted to help others avoid the mistakes I made. It's an honor to not only be nominated but to be recognized for the work among a group of peers - who's opinions I value."
McCullough is a skilled business speaker and trainer, who travels to corporations, business conferences, and events to share her success keynote or Social Media Blueprint program.
Her unique approach to mastering a social media content strategy has helped companies large and small. Her other programs include Marketing Mastery, The Marketing Playbook (digital planning tool), Marketing Accelerator, and The Social Media Blueprint for Small Businesses.
The Awards can be found on the Web at: SMBInfluencers.com.
More About Michelle McCullough
McCullough has been featured on Forbes.com, Entrepreneur.com, the Visa Small Business Blog, and in the Top 40 Under 40. She is an Amazon.com Best Seller and her podcast, Make It Happen, recently hit an important milestone—1 million downloads!
She is the author of the Amazon.com #1 bestseller, The Time Blueprint for Entrepreneurs and, Make It Happen, a peak performance book.
Website:
Twitter ID: @startupprincess @speakmichelle
Facebook: https://www.facebook.com/SpeakMichelle https://www.facebook.com/startupprincess
LinkedIn: https://www.linkedin.com/in/speakmichelle