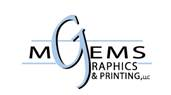 (PRWEB) October 27, 2014
MMGEMS.NET official rollout of MGEMSGraphics.net, MGEMSWeb.net, PROEDDM.net, EDDMPrinting.net, MGEMSTees.net, MGEMS Promotional Items, MGEMSTaxPros.net, MGEMSMarketing.net is a guarantee way of getting your companies name out to the masses.
This rollout will permit accessibility to companies around the USA to set benchmarks in marketing within their respective industries. In exchange, each company will have their own personal rep. tailored to meet your companies every need.
More information is expected to be released following the end of the fiscal year.
About MMGEMS.NET
With 25 years of marketing, design, printing, mailing and tax experience MMGEMS is your one stop solution for all your small business needs. Our team of experts consists of educated cutting edge graphic designers, programmers, marketing, and management level personnel who pride themselves on a job completed with style, originality, and class. Our focus is on bringing our clients vision to life. Our goal is to assist your campaign with quality service, quick turnaround time, and outstanding marketing products that will capture your target markets eye. We make it our job to cross the t's and dot the i's from inception to completion of your business' campaign. We can assist you with pinpointing your target market, design and print your marketing pieces, and even bring your business to the web.
Contact
To learn more, please contact
MMGEMS.net
3068 Rt. 27 North
Kendall Park, NJ
Office: 1(855) ASK-MGEMS
1(732) 422-0815
Fax: 1(732) 422-0816
mike@mmgems.net