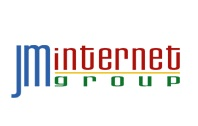 Another amazing milestone for one of the most interesting books on SEO.
San Jose, CA (PRWEB) July 18, 2014
The JM Internet Group (web: http://jm-seo.org), the leader in online SEO training, is proud to announce that Jason McDonald's 'SEO Fitness Workbook' has topped 65 reviews on Amazon. The book is a step-by-step guide to dominating Google and Bing through search engine optimization techniques. It identifies the best practices for effective SEO, beginning with keywords and ending with metrics.
"As someone who teaches search engine optimization online, my 'SEO Fitness Workbook' aims to provide practical information for small businesspeople," explained Jason McDonald, Senior SEO and Social Media Director. "It's not only our review count on Amazon that matters. It is also that we receive many inbound thank-you's from businesspeople who have deployed and benefited from the book's practical knowledge."
For more information on the 'SEO Fitness Workbook,' and other books used in the company's online SEO training, please visit http://www.jm-seo.org/books/. There one can find summaries of the books and links to Amazon where the book can be purchased.
SEO Fitness Workbook - Contents

Goals – define what you sell, who your customers are, and how best to reach them. * Keywords - identify the best keywords for your company and measure your rank on Google searches. * Page Tags - weave your target keywords into your HTML Page Tags. * Landing Pages –create SEO-friendly pages for your priority keywords. * Website Structure – optimize your home page and website layout. * Link Building – devise a link-building strategy. * News - leverage news and free syndication services for SEO. * Blogging – set up a blog that follows best SEO practices. * Social Media and Local Search – take advantage of social media opportunities like Google Places, Yelp, Twitter and review marketing to enhance your website performance. * Metrics - measure your progress towards the top of Google, inbound keywords, and paths taken by customers once they land on your website.
SEO Training Classes Also Offered for AdWords and Social Media Marketing
The JM Internet Group also offers training classes for Google AdWords as well as Social Media Marketing. Each session is taught in two to three trainings, and covers all the important and critical elements of advertising on Google as well as developing a good Social Media Marketing strategy for your business or company online.
About JM Internet Group
The JM Internet Group provides SEO, Social Media Marketing, and Google AdWords training and courses for busy marketers and businesspeople. Online search engine optimization training helps explain keywords, page tags, link building strategies and other techniques needed to climb to the top of search engine rankings for Google, Yahoo, and Bing. The teaching methodology is hands on, with live examples and discussions, taught from the convenience of each student's computer.
Contact:
JM Internet Group, Media Relations
Web. http://www.jm-seo.org/
Email. jm.internetgroup(at)gmail(dot)com
Tel. +1-510-713-2150