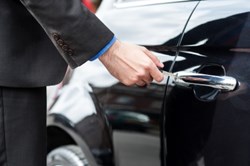 A search through our online system remains a secure way to find more than one insurance company capable of providing non-standard motor vehicle coverage policies in the U.S
Los Angeles, CA (PRWEB) February 09, 2014
The importing of smart cars in the U.S. has helped some insurance companies to underwrite protection plans for these vehicles. The Auto Pros company has adjusted the providers inside of its online quotation system to present smart car insurance quotes from rated companies at http://autoprosusa.com/insurance.
Any owner of a smart car can now search this public platform to find different plans for insurance through trusted agencies. Because smart cars are a new vehicle concept, many local companies in the U.S. are not yet providing insurance.
The online system provided is removing some of the offline blockades drivers find when seeking out insurance plans.
"A search through our online system remains a secure way to find more than one insurance company capable of providing non-standard motor vehicle coverage policies in the U.S.," an Auto Pros company source said.
The open system online makes use of specialized data that car owners enter to receive access to the current rates available. Instead of drivers entering vehicle data, a simple input of a zip code matched to a U.S. city is the search criteria needed to find instant rates online.
"Smart cars are one of the types of vehicles that can be covered for insurance using our locator tool online and new providers are being listed regularly to improve discount comparisons online," said the source.
The Auto Pros company is planning to introduce freshly created database search tools throughout the rest of this year for motorists online. This company is continuing its open access research for car owners to find essential auto services. The warranties information that is now viewable at http://autoprosusa.com/auto-warranty introduces drivers to warranty plans available in the U.S.
A person who is interested in locating different warranty plans for review or to purchase can receive the most benefits of this automotive tool. New providers of American and foreign brand vehicle warranty coverage are searchable when using the tools now available.
About AutoProsUSA.com
The AutoProsUSA.com company provides automobile owners with easy methods for researching a number of different automotive service providers on the Internet. This company has launched a series of tools that are configured for easy use by car owners to find pricing and helpful information before purchasing needed services. The AutoProsUSA.com company is one of the growing independent resources that provides full support services for no cost online. The company specialists now provide instant feedback through Internet portals and offline contact through a developed U.S. call center.