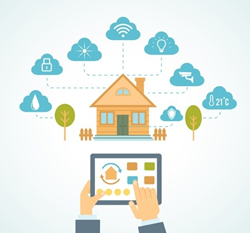 Manassas, Va (PRWEB) December 31, 2014
The long wait is over for residents of Manassas, Virginia as Turner's Service Co. now offers their SMART Home Automation service to Manassas and Northern Virginia residents. This beneficial feature has the ability to enhance home security along with heating and cooling systems.
Turner's Service Co. is known to be one of the pioneering HVAC service-provider in Northern Virginia and nearby areas. Their existence for almost two decades has proved them to be one of the best in the industry of HVACs. Their quest for innovation is never ending and now, they present their existing clients and prospective clients with the SMART home automation service.
Home automation services give their users enhanced control over their home systems and devices. It would definitely be a smart choice to avail this service for those who want to manage their houses right at their fingertips. Using smartphones or tablets, install apps which could give unlimited access to a home's HVAC systems even remotely. Among those that could be controlled by the said apps are thermostats, energy meters, smart locks, sensors, and surveillance cameras. Basically, anybody who has the app installed becomes the boss and may adjust system settings and even access energy management data.
Even your security devices such as door locks and cameras could be easily controlled using SMART home automation. Leaving car keys inside automobiles may be a common problem but with home automation, one may lock or unlock doors even without keys. Unlimited access to surveillance cameras may also be obtained. One may setup the system in a way that the app would alert the individuals who have the app installed once motion is detected. With a feature like that, homeowners are well protected from theft.
With home automation, energy is efficiently managed and prevented from getting wasted. One doesn't need to go back home and setup their HVAC or surveillance systems as a single click in the app could take care of the situation. With SMART home automation, a mobile application is the sole solution to either simple or complicated HVAC or surveillance problems.
In terms of managing energy, SMART home automation does not disappoint. Just by looking at statistics readily prepared by the app, a homeowner could easily identify and strategize efficient ways to cool or heat their own homes in the least expensive ways possible. One may even plot schedules on when HVAC or security systems need to be operational. This has been possible through the data that the applications collect directly on a certain household's consumption practices.
Home automation has a lot of benefits and maintenance is relatively very easy as everything has gone digital now. Glitches are easily fixed and problems undergo immediate troubleshooting. Give Turner's Service Co. a call and they would gladly help no matter how simple or complicated an issue is.
For further inquiries about smart home automation, give them a call at 703.361.0816.
-------------------------------------------------
Turner's Service Co.
11512 Robertson Dr
Manassas, VA 20109
703.361.0816
http://www.turnersserviceco.com
info(at)turnersserviceco(dot)com