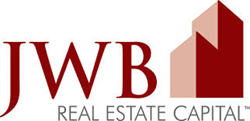 We've changed our focus over the past 12 months and have added properties in different areas to manage our growth and earn higher income for clients
Chicago, IL (PRWEB) July 06, 2014
The downsides to investing in the housing market is one of the barriers that prevents most investors from entering new markets to earn passive income each year. The http://www.jwbrealestatecapital.com is currently making smart investments in real estate to produce residual income for its clients using its turnkey programs.
The market for rental properties in the state of Florida has improved since the 2008 disruption that lead to many of the foreclosures that are still being processed by lending institutions. The complete turnkey policies created by the JWB company has helped turn around investment streams of income for investors using its investment property approach.
"We've changed our focus over the past 12 months and have added properties in different areas to manage our growth and earn higher income for clients," a JWB Real Estate Capital source said.
The recent promotion from news outlets like the Wall Street Journal have helped introduce the JWB investing strategies to a larger audience across the U.S. Although the Florida market is where the investment homes for sale are located, any men or women entering the real estate industry can buy these homes entirely online.
"Investing into a cash flowing property is easier than most investors think and our streamlined program is setup for beginners to eliminate the usual blockades for new investors," the source added.
The JWB Real Estate Capital company has added a new blog content area to the company homepage for investor access online. This area features content written by the CEO and other top members of the management team to provide one educational source for a new investor learning the turnkey rental property approach to modern investing at http://jwbrealestatecapital.com/blog.
About JWBRealEstateCapital.com
The JWBRealEstateCapital.com company now provides an unique platform for new investors to use for growing passive income earned in the rental industry. The houses that are under contract and used as rentals by the JWBRealEstateCapital.com company earn monthly revenue based on long-term agreements. A special investment session is now provided to interested parties who use the company to learn about ways to buy investment property to earn a residual monthly income.